KAMA ProCut 76 Foil
The most versatile solution for print finishing and & lucrative post-press.
No other machine is this versatile. With 10 different functions available, the die cutting, embossing and finishing machine ProCut 76 Foil will add flexibility to your print finishing and enable you to meet all the wishes of your customers and keep up with the current trend for post-press enhancements. It offers a great opportunity for you to add lots of value in-house.
Produce outstanding print products for the commercial printing and packaging market – such as high-quality greeting cards and presentation folders, product labels for luxury brands, vouchers/gift certificates, embossed wine labels or self-adhesive labels, all the way up to version-controlled and personalised folded cartons. Whether conventionally or digitally printed: KAMA solutions reliably deliver precisely finished blanks and products.
ProCut 76 Foil is the ideal successor for worn-out cylinders and will help you take post-press to a new level: With three times the output, unrivalled registration accuracy and more options for creating value. The finishing die cutter is network capable and used all around the world by commercial printers, finishing companies and in packaging.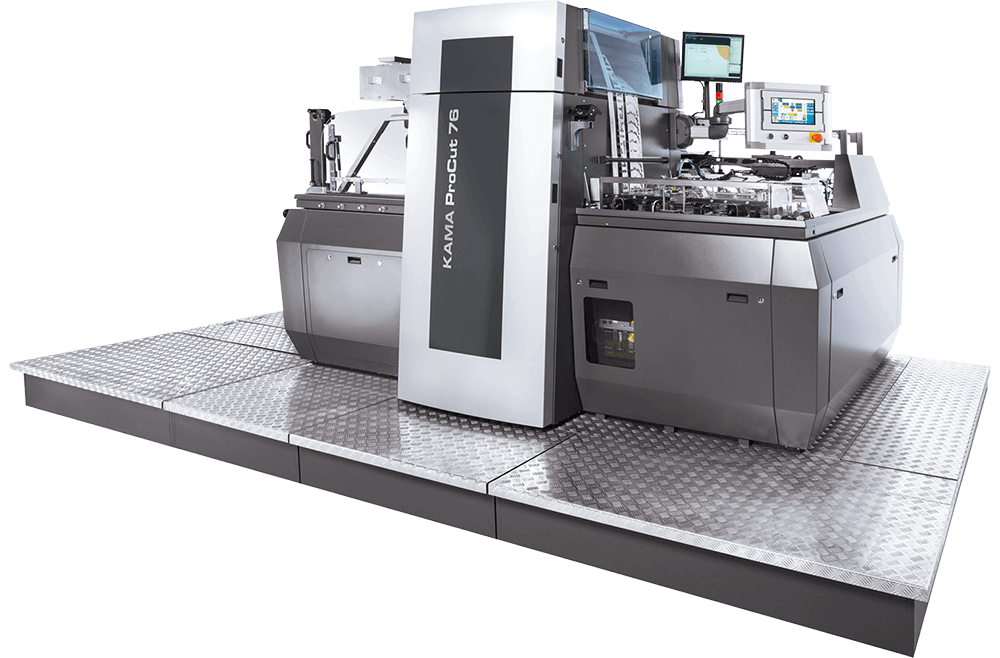 Die Cutting

Creasing

Perforating

Blind Embossing

Braille Embossing

Kiss Cut

Hot Foil Stamping

Hologram Application

Hot Cut
Highlights of the ProCut 76 Foil
All-in-one
Many applications, flexible in its use, more added value.
Post-press & enhancement – with just a single investment: The ProCut 76 Foil covers both areas and is extremely flexible in the range of ways in which it can be used.
Cutting, creasing, perforating, Braille and finishing with hot foil and holograms for increased security? It's all in there. Plus further options like kiss-cutting of labels and hot cutting of plastics. For print runs of 100 to 500,000 or more.
Quick set-up times
It's easy and it's quick:
You can change over the KAMA ProCut 76 Foil from a cutter to a hot foil embossing machine in a matter of a few minutes. And vice versa. This flexibility is courtesy of the simple foil guidance system, the special KAMA heating system, the pneumatic tool locking mechanism and many other clever details that allow small or personalised runs to be processed and finished profitably. And ensuring that you can deliver quickly.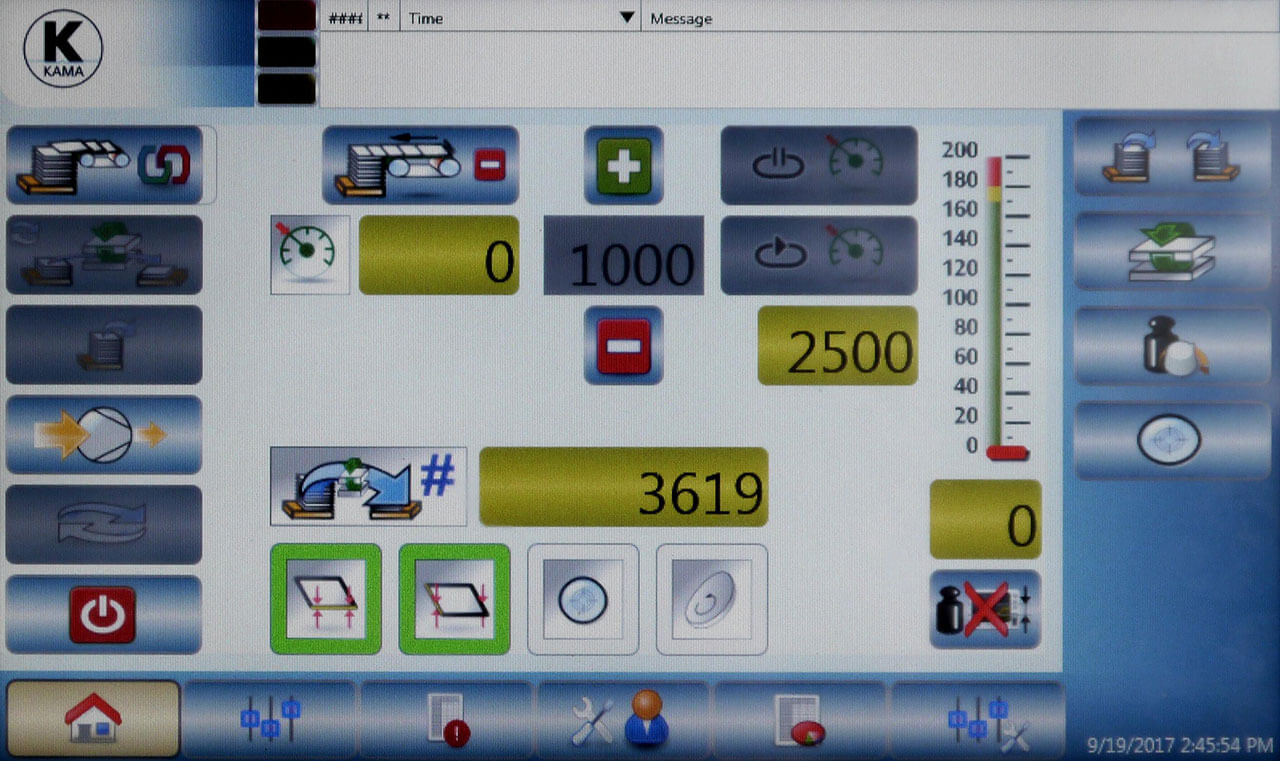 Maximising uptime
Time-saving features
Three factors ensure that the KAMA ProCut 76 Foil offers unrivalled uptime: the short set-up times, the quick-change heating plate system and the mobile KAMA heating plate. The machines are very quick to heat up, and no time is wasted during the cool-down. This really counts when it comes to short runs.
For orders with hot foil finishing, uptime can be boosted even further with the CPX, as it ensures that all positioning work takes place outside the embossing machine.
Highest registration accuracy
For demanding brands and premium orders.
Register? Perfect! KAMA grippers achieve the highest registration accuracy in the market and do not need to be readjusted like other systems.
The AutoRegister is also used to cut, emboss and finish digital print jobs to within an accuracy of a tenth of a millimetre.
NEW: AutoRegister AR3 additionally provides "skew adjust" - for maximum register accuracy with cut sheets adn twisted sheets, multiple embellishment and most demanding packaging.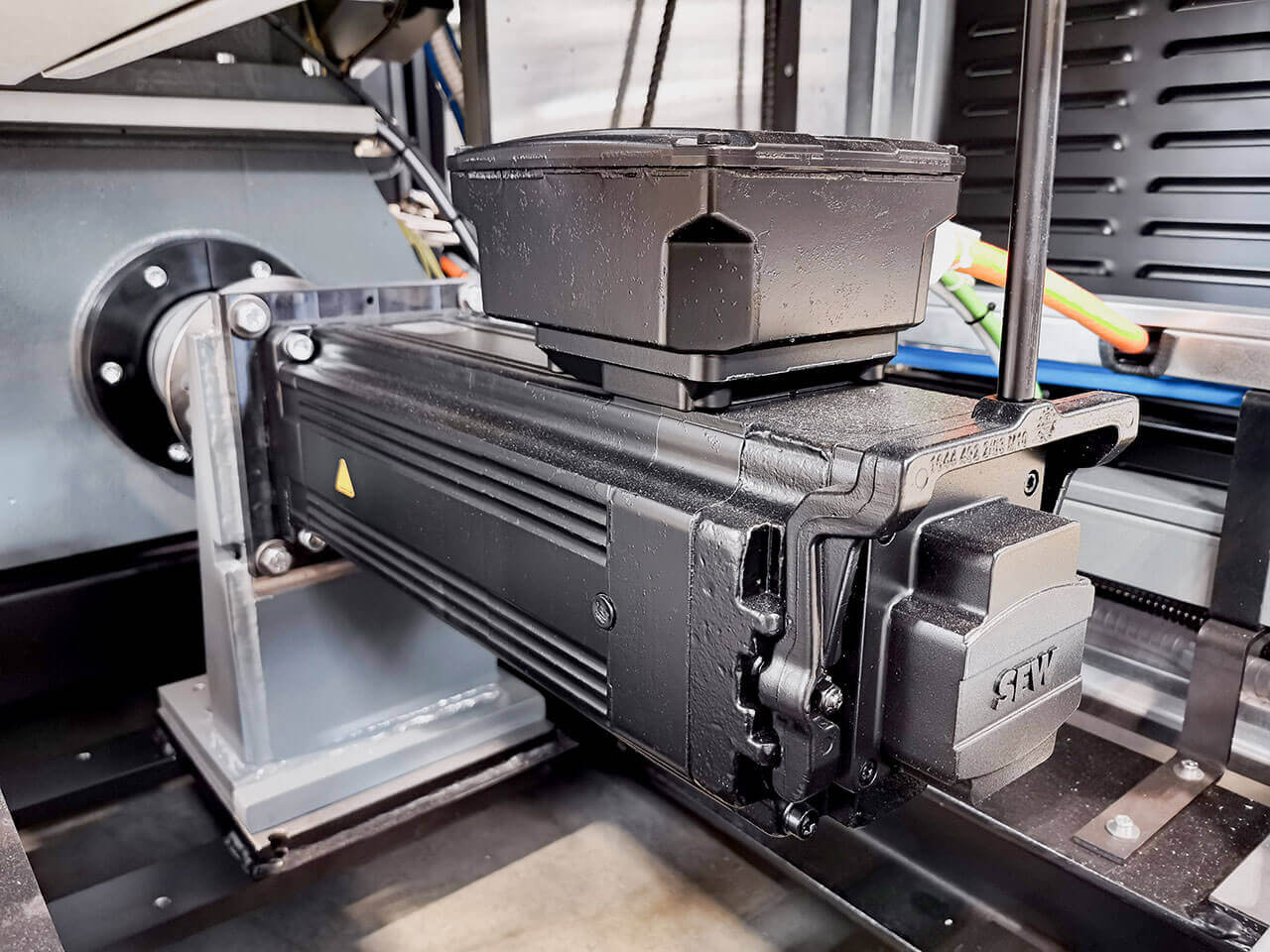 State-of-the-art servo technology
More output, more embossing time.
The main servo drive for the ProCut 76 Foil increases output during hot foil stamping by 50%. Alternatively, it is also possible to extend the embossing time for more complex embossing jobs.
The output remains the same, as the remainder of the stroke is accelerated to catch up the lost time. For the best embossing performance – both in terms of quantity and quality.
Continue using your existing tools
Thanks to the universal chase on the KAMA die cutter, you can continue to use your existing tools without any problems whatsoever. This also applies to small cutting dies.
Small footprint
Lots of applications in a small space.
With a footprint of around 12 m2 including the platform, the ProCut 76 Foil makes do with very little space. Sheets are transported at a right angle in the system, so the finishing die cutter can be positioned in a corner area.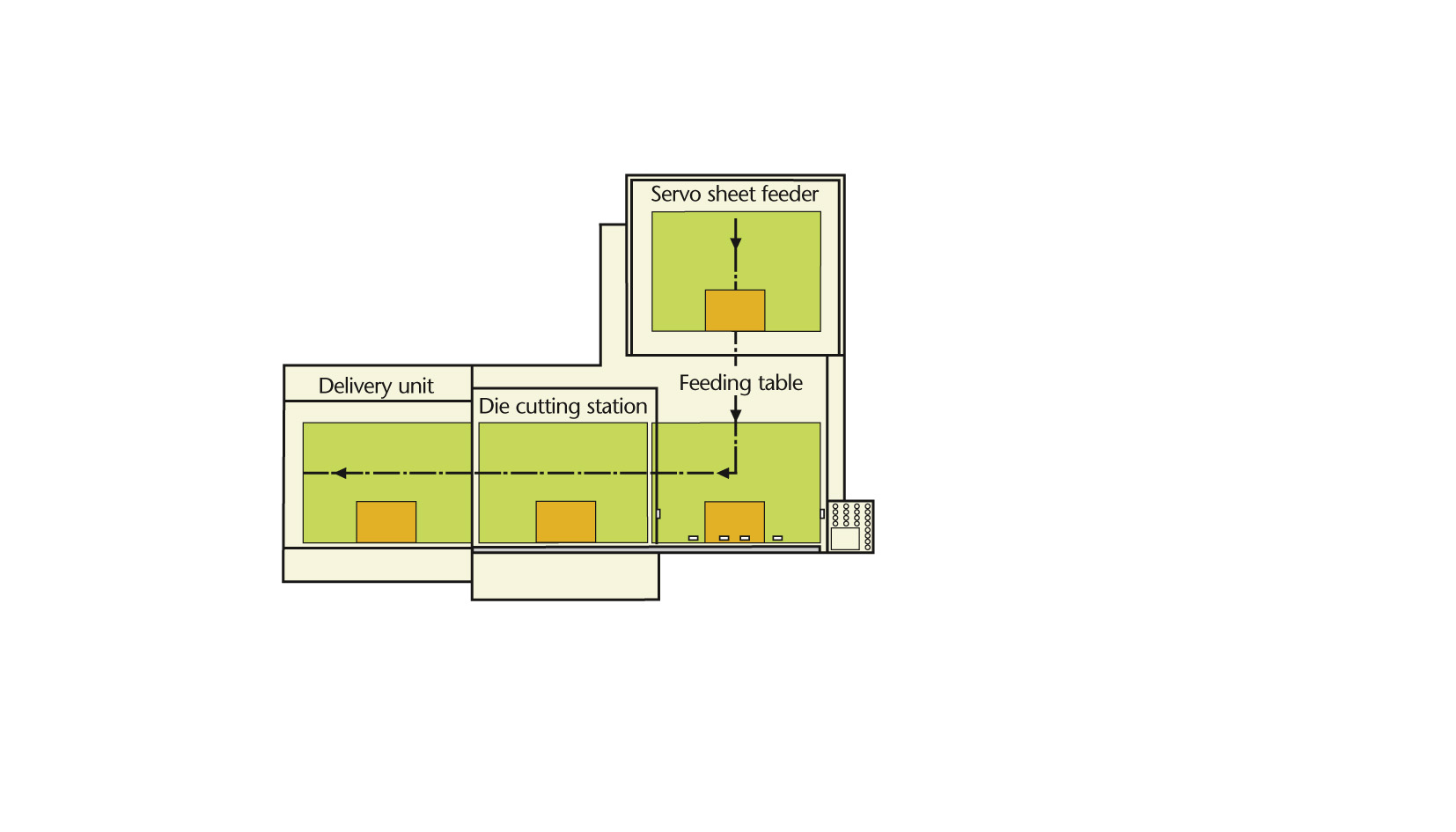 Book an online-Demo!
We offer individual machine demonstrations.
Live and with your questions.
Specifications of the ProCut 76 Foil
Processable materials & specs
* Depending on the material, sheet size and die configuration Technical data and figures are subject to change.

| | |
| --- | --- |
| Paper | from 100 g/m² |
| Paperboard, micro-corrugated board | max. 1,500 g/m² (bzw. 1.8 mm) |
| Plastics (PET, PP, PVC) | max. 1,500 g/m² |
| Maximum sheet size | 760 x 600 mm (29 15/16 x 23 5/8 in) |
| Minimum sheet size | 279 x 210 mm (11 x 8 1/4 in) |
| Speed* | 5,500 sheets/h |
| Cutting force | 165 t (1.65 MN) |
| Maximum cutting size | 743 x 585 mm (29 3/8 x 23 1/16 in) |
| Gripper margin | 10 mm |
| Dimensions (length x width) | 4.87 x 2.69 m |
Converting & Embellishment for:
The versatile KAMA ProCut 76 Foil is ideal for many different applications in post-press, where it can be used with all printing presses that use the sheet size B2 (or smaller), e.g.
Heidelberg XL 75
HP Indigo 100K, 35K, 7K
Fujifilm Jet Press 750S High Speed
Koenig & Bauer Rapida 76
Xerox IGEN, Iridesse
Konica Minolta KM1
Finishing and enhancement of halved B1 sheets on the B2 die cutting machine may also be a profitable solution depending on the size of the run, as the tool costs are lower.
KAMA ProCut 76 Foil Packaging
Are you looking for a solution with an inline stripper – which requires no tools on a KAMA machine?
Options
Example equipment for the ProCut 76 Foil
The KAMA AutoRegister aligns every individual sheet based on the print image. Perfect for post-press and finishing in digital printing.
Main servo drive with asynchronous stroke travel for higher output or extended embossing time during hot foil stamping.
Universal chase for existing and smaller cutting dies
3-fold stamping systems for hot foil and holograms
Quick-change heating plate system for hot foil/holograms
Module for hot cutting and creasing of plastic materials for clean corners and smooth edges
Sales Partner for KAMA Solutions
Applications of the ProCut 76 Foil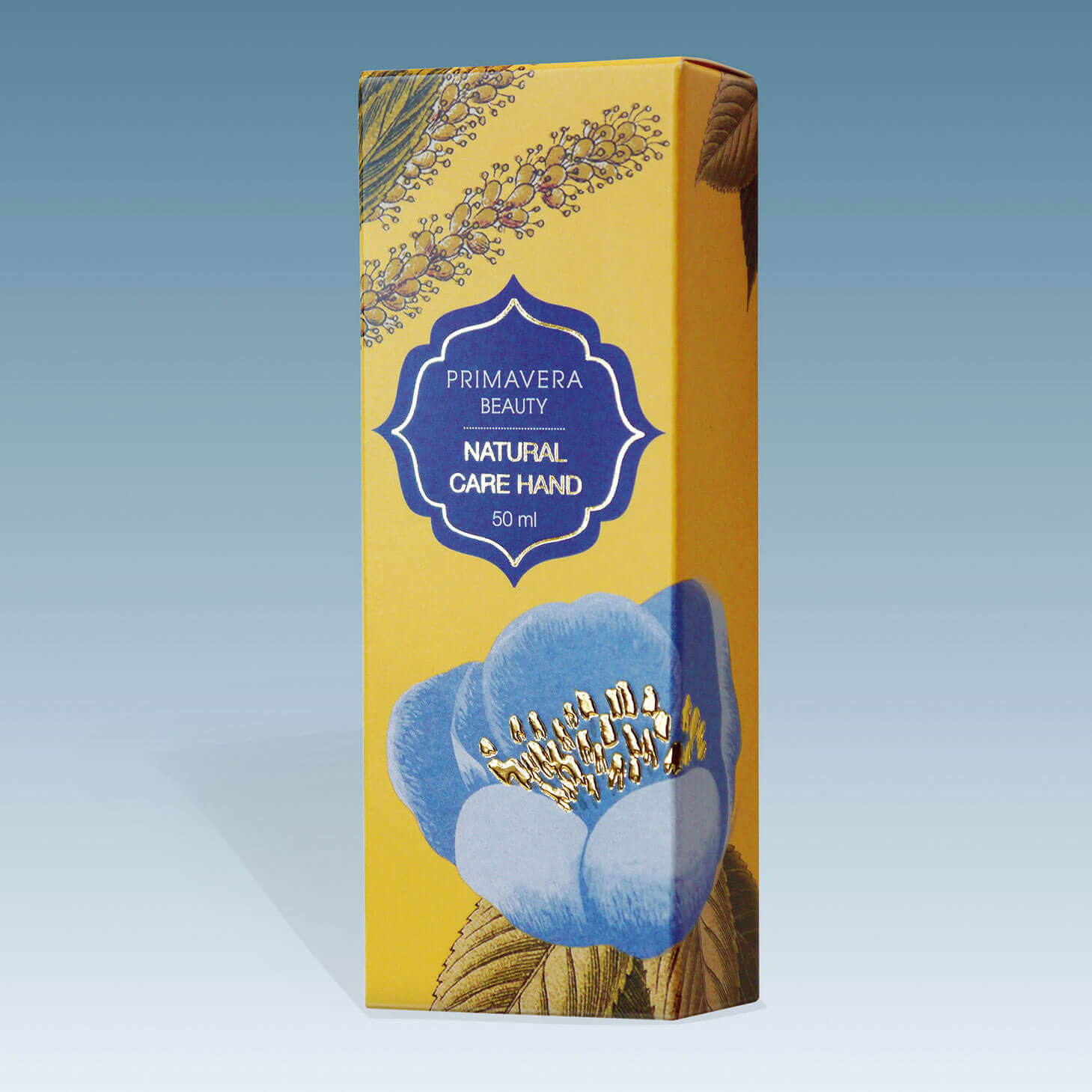 Flat/textured hot foil stamping for beauty/luxury products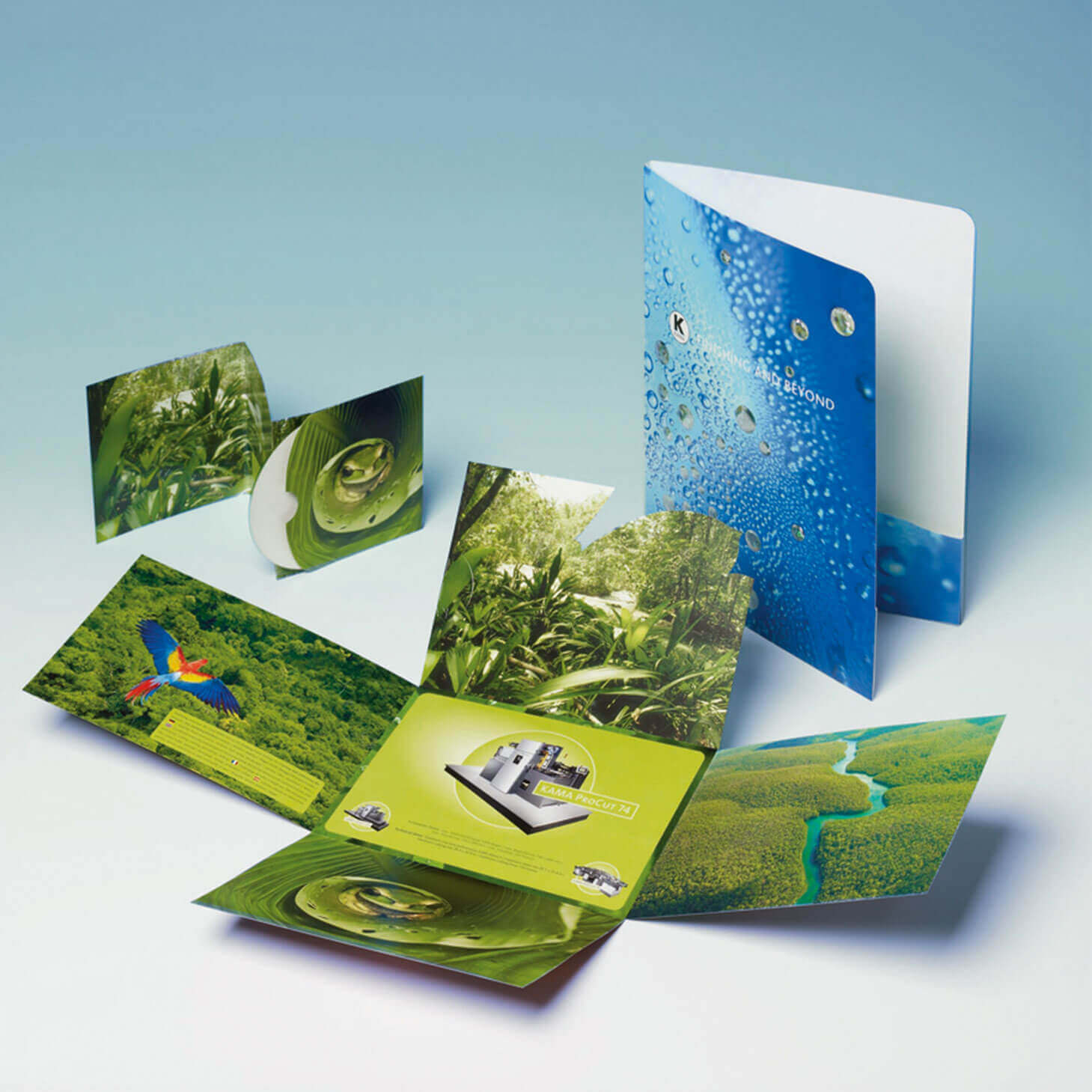 Smooth edges without nicks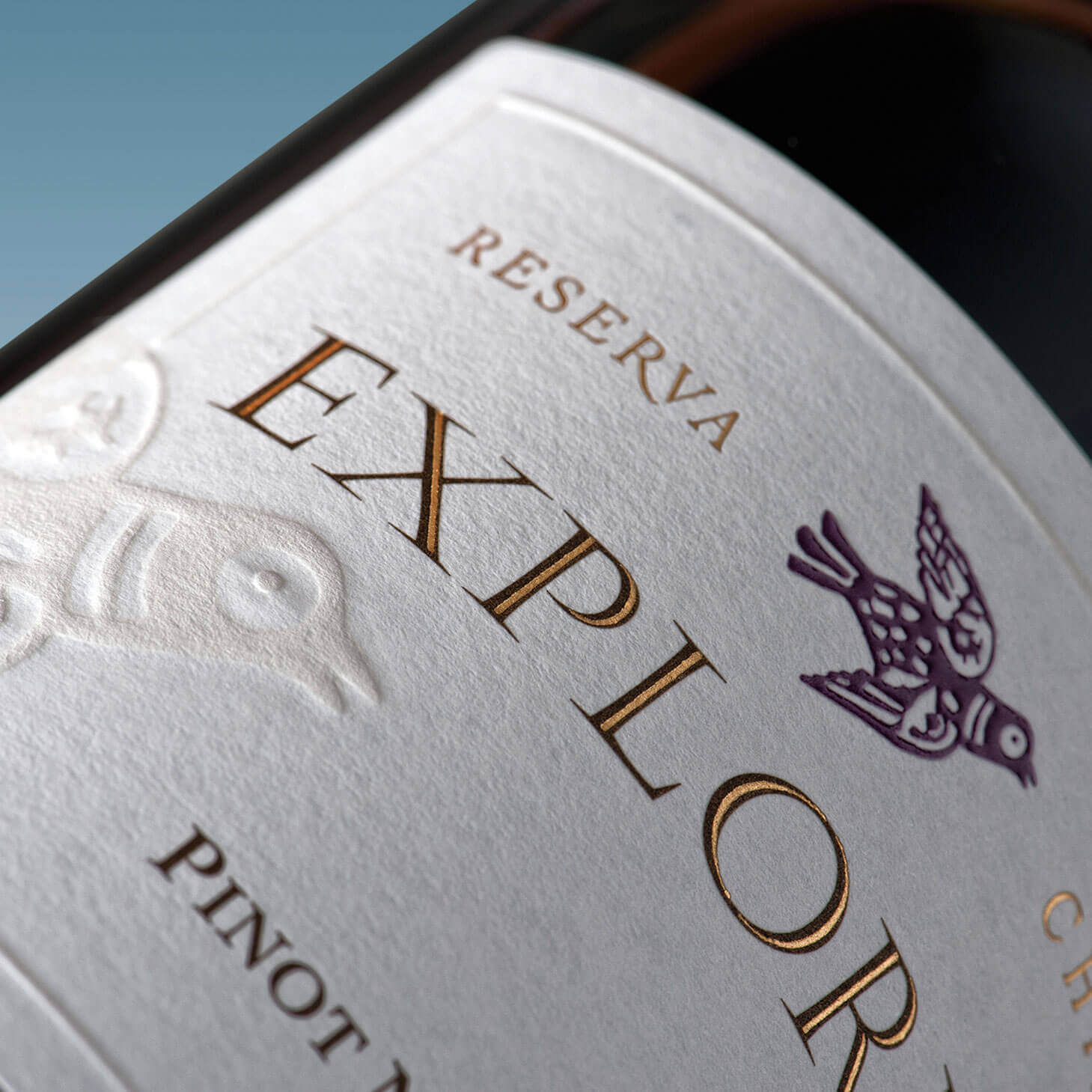 Wine label with cold embossing and hot foil on open-pore paper