KAMA ProCut 58 Foil
Flexible post-press and finishing for small-size sheets.
Post-press solutions for classic digital print formats. With and without finishing. To do this, we have developed the world's first die cutting, embossing and finishing machine for small-size sheets. KAMA ProCut 58 Foil covers everything from cutting and creasing to cold embossing and Braille, all the way up to kiss-cutting and hot-cutting of plastics – plus first-class hot foil stamping and embossing. The flexibility of the KAMA ProCut 58 Foil is almost unrivalled.
The compact professional cutter finishes printed materials like business cards, vouchers, product tags for luxury labels or tickets, greeting cards, attractive mailshots and much, much more. Find new ways to add value in-house and start producing short runs efficiently and profitably for your customers. Surely you can find space for this compact finishing die cutter!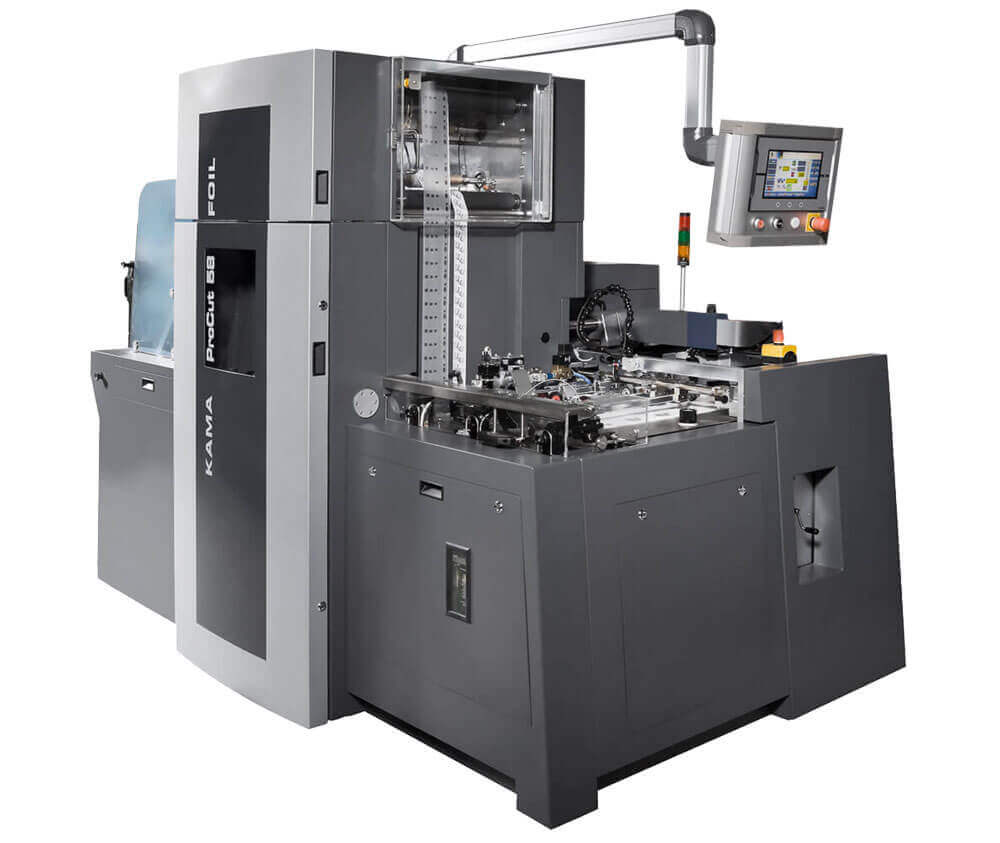 Die Cutting

Creasing

Perforating

Blind Embossing

Braille Embossing

Kiss Cut

Hot Foil Stamping

Hologram Application

Hot Cut
Versatility
For a flexible post-press setup.
With ten applications for post-press and finishing, the ProCut 58 Foil can be used for many different tasks. Bring new ways to add value in-house and add flexibility to your post-press setup.
Minimal set-up times
Conversion in just 5 minutes?
Easy to achieve with the ProCut 58 Foil. Whether for setting up your next order or changing from hot foil stamping to cutting/creasing.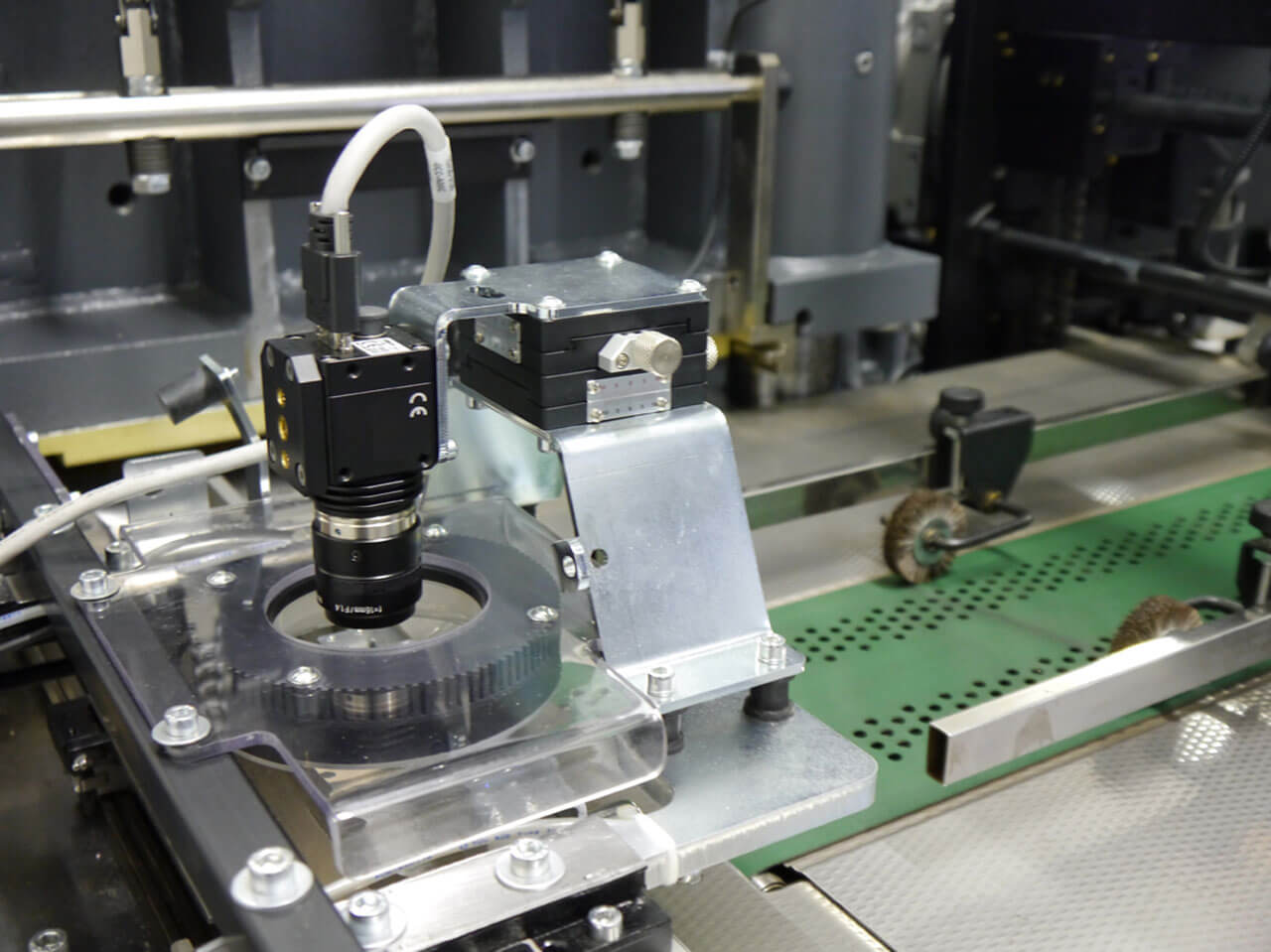 Highest register accuracy
For the most exacting standards.
KAMA ProCut die cutting and stamping machines offer register accuracy that is unrivalled in the marketplace. Digital prints are also cut, embossed and finished with the KAMA AutoRegister to within an accuracy of 0,1 mm.
Maximising uptime
Time-saving features
The high uptime of the KAMA cutter is thanks to the short set-up times, the mobile KAMA heating plate and the changeable carrier plate. The heating-up process for hot foil stamping is very fast.
Small footprint
Varied applications in the smallest possible space.
With a footprint of less than 5 m2, KAMA ProCut 58 Foil makes do with very little space. You simply cannot pack more functionality into less space.
Continue using your existing tools
For the seamless transition.
Thanks to the universal chase on the KAMA die cutter, you can continue to use your existing tools without any problems whatsoever. This also applies to small cutting dies.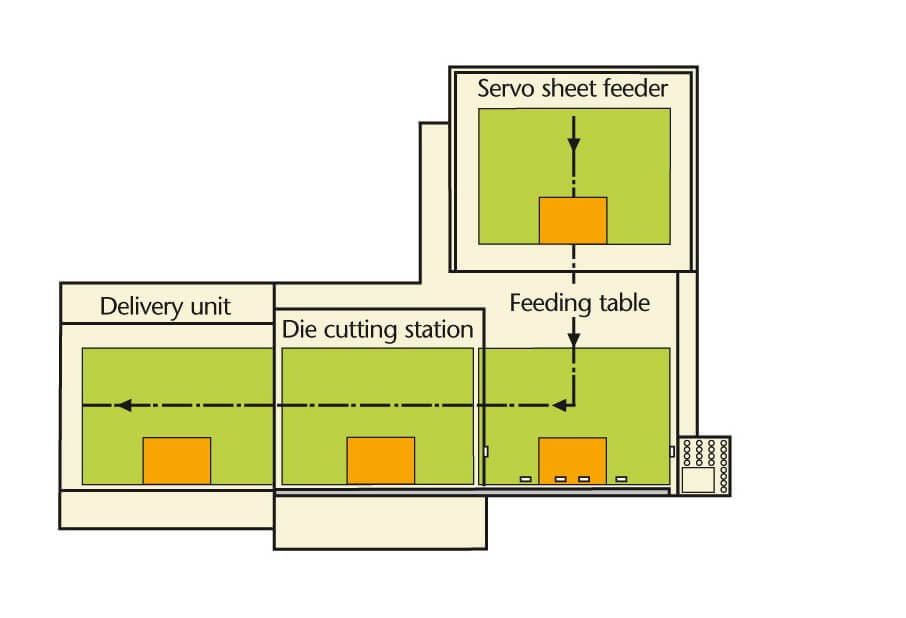 Specifications for the ProCut 58 Foil
Processable materials & specs
* dependent on material, sheet size and die configuration Technical data and figures are subject to change.

| | |
| --- | --- |
| Paper | from 80 g/m² |
| Paperboard | max. 800 g/m² |
| Plastics | 80 - 800 g/m² (bis 1 mm) |
| Maximum sheet size | 580 x 400 mm (22 27/32 x 15 3/4 in) |
| Minimum sheet size | 210 x 148 mm (8 1/4 x 5 13/16 in) |
| Speed* | 6,000 sheets/h |
| Cutting force | 120 t (1.2 MN) |
| Maximum cutting size | 570 x 380 mm (22 x 15 in) |
| Maximum stamping size | 560 x 360 mm (22 x 14 5/32 in) |
| Gripper margin | 10 mm |
| Dimensions (length x width) | 2.6 x 1.75 m |
Converting & Embellishment for:
In terms of sheet size and applications, ProCut 58 Foil is an ideal match for
digital printing presses like
HP Indigo 7K, 5900
Xerox IGEN
Ricoh 7900
Heidelberg Versafire
Kodak Nexpress
and for analogue machines with small sheet sizes such
Heidelberg Speedmaster 52
Ryobi 520
Are you looking for a solution for larger sheet sizes?
Options
Example equipment for the ProCut 58 Foil
Perfect for digital: The AutoRegister aligns every sheet based on the print image.
Universal chase for existing cutting dies
Changeable carrier plate for hot foil/holograms
Magnetic plate for cutting fine contours and kiss-cutting adhesive labels
Device for hot cutting and creasing of plastics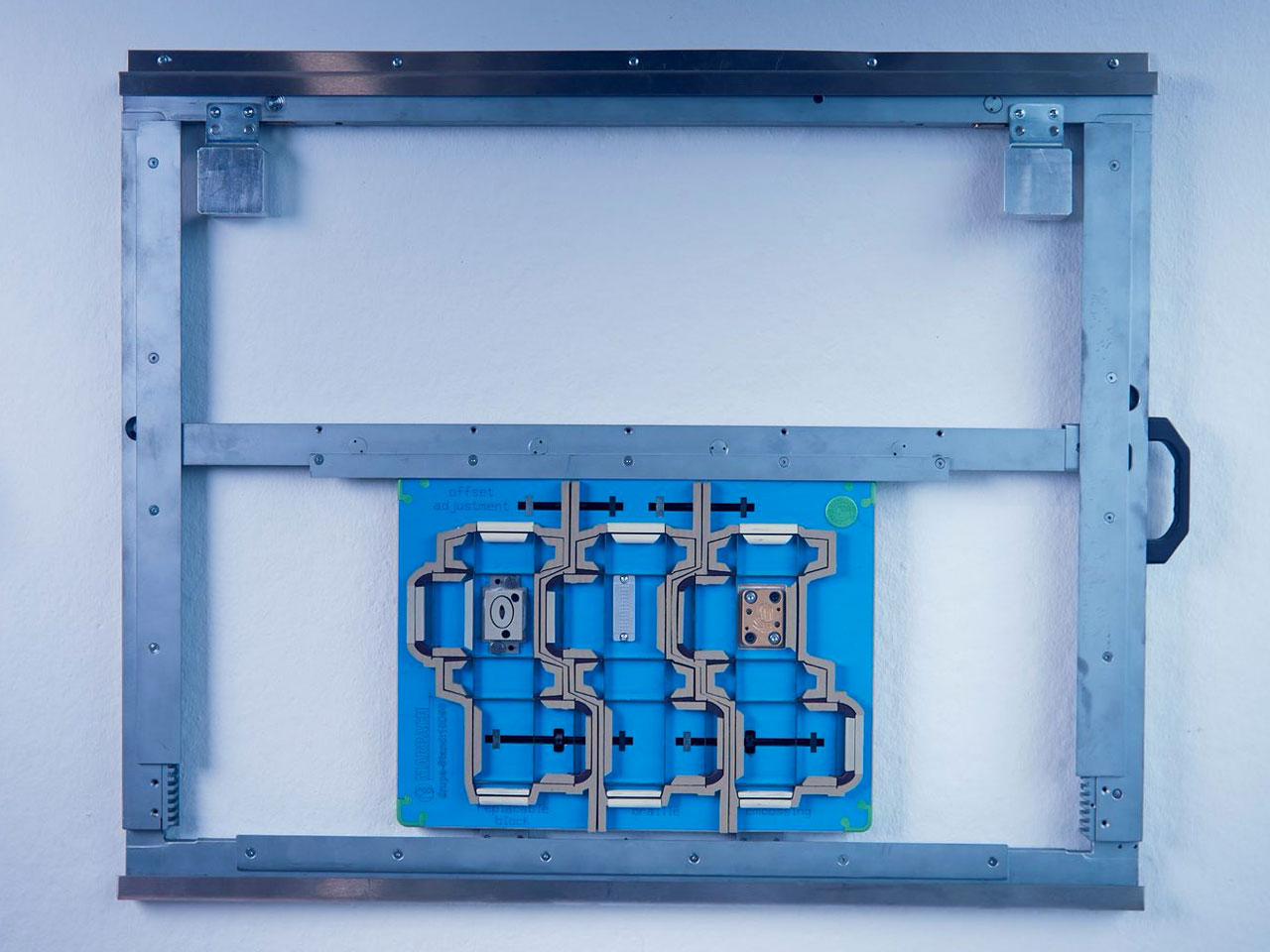 Sales Partner for KAMA Solutions
Applications of the ProCut 58 Foil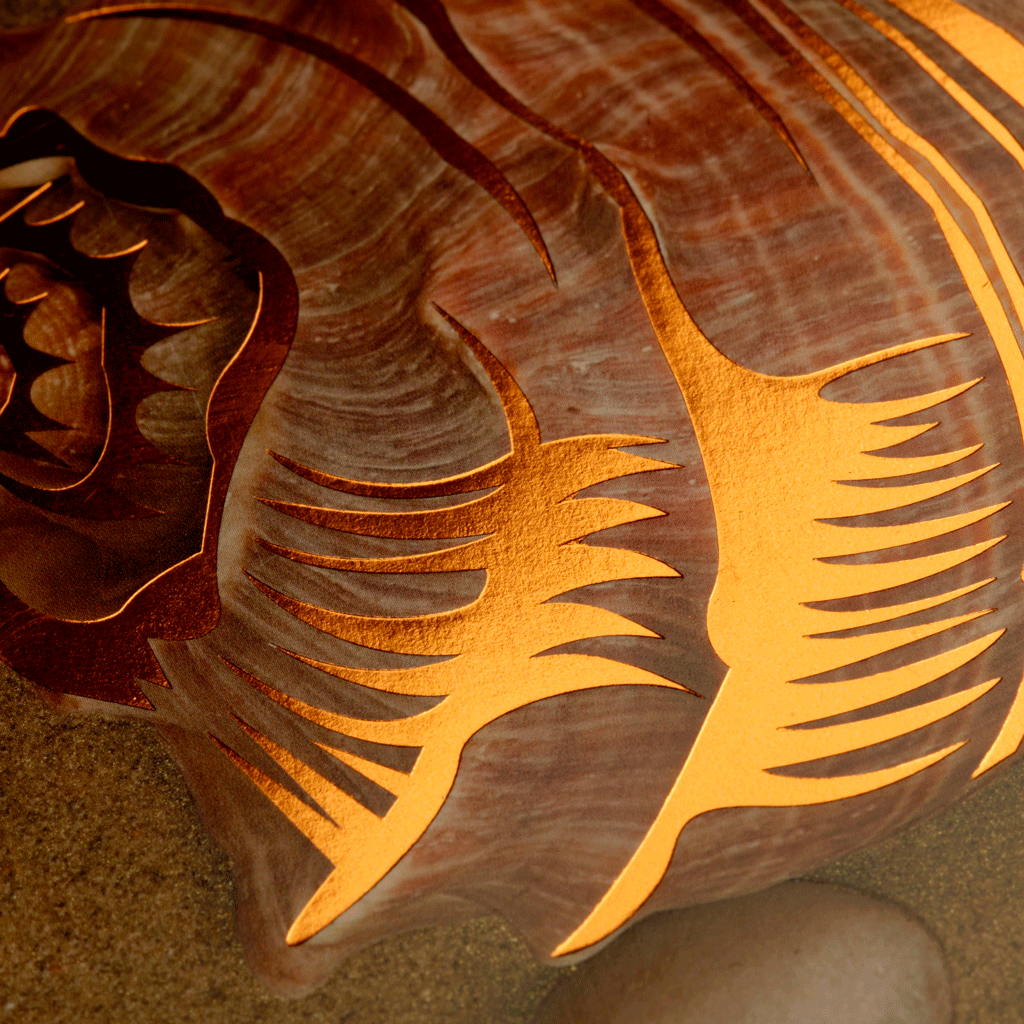 Eye-catching hot foil to grab more attention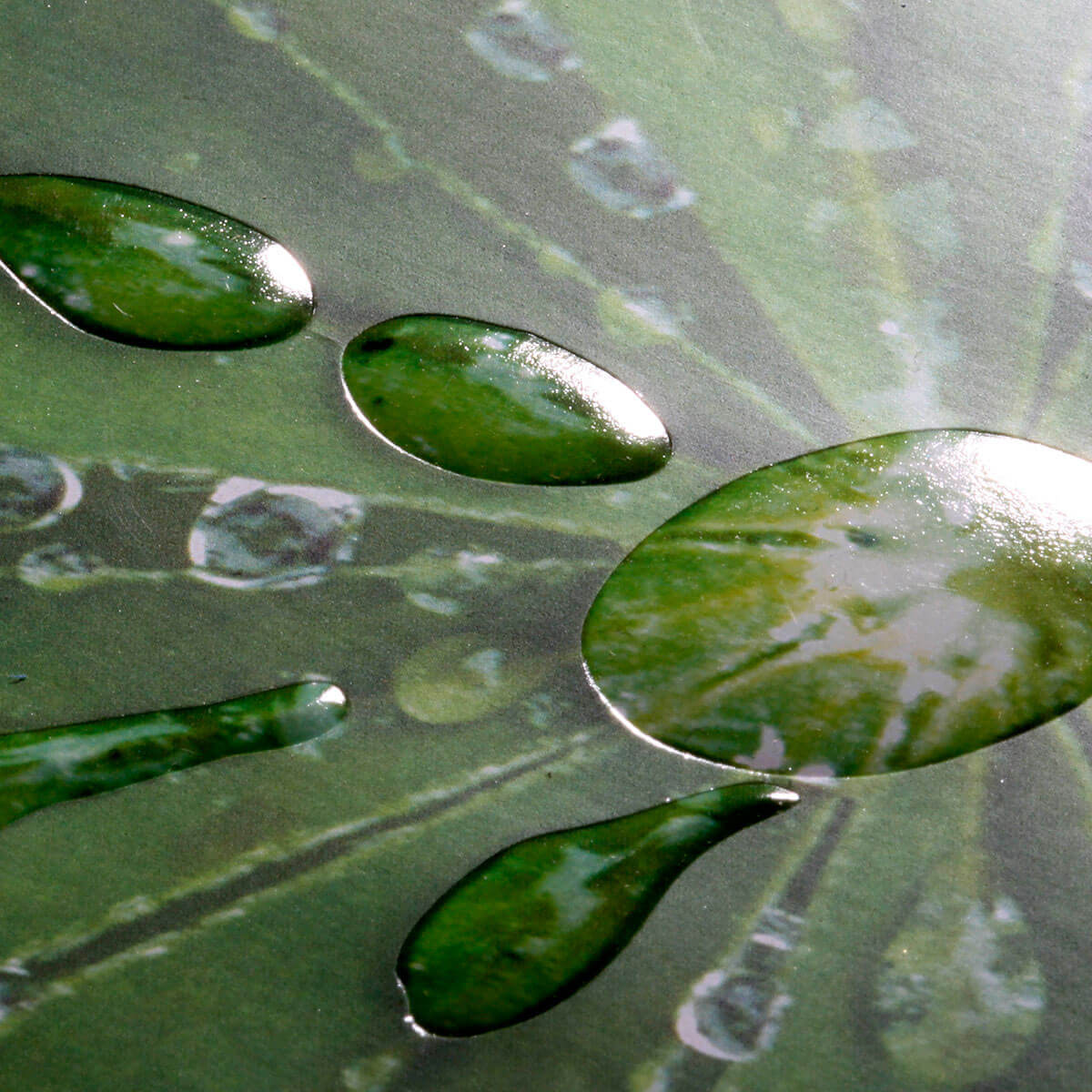 Embossing with transparent hot foil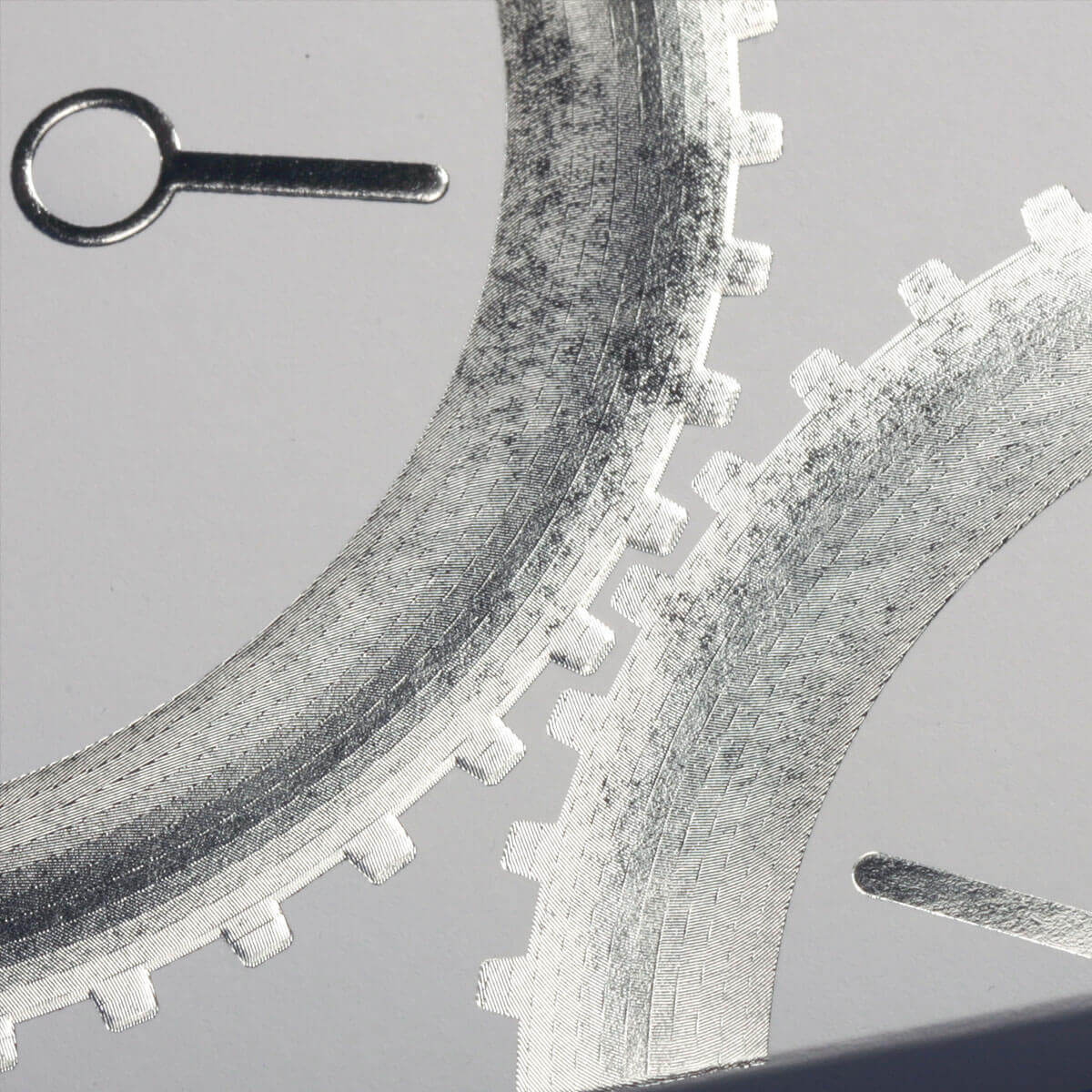 Hot foil stamping with micro-structure