KAMA ProCut 76
High-quality and efficient post-press and finishing in in conventional and digital printing.
Cutting, creasing, perforating ... most print products don't really take their final shape until the post-press and finishing stage. The ProCut 76 die cutting and stamping machine is the professional solution for finishing in the sheet size B2 (760 x 600 mm).
Short set-up times, time-saving features and high-quality outputs make the flat-bed die butter a reliable and cost-effective solution for finishing in the commercial printing sector and beyond. With the KAMA AutoRegister, you can also cut and crease digitally printed sheets with high registration accuracy, allowing you to address the new market for short runs in packaging.
The versatile ProCut 76 is suitable for many different applications and is a perfect, state-of-the-art successor for worn-out cylinders and platen presses that are past their use-by date. And in the process, you can simply carry on using any tools you already have. The ProCut 76 is network capable and can be retrofitted for use in hot foil stamping applications.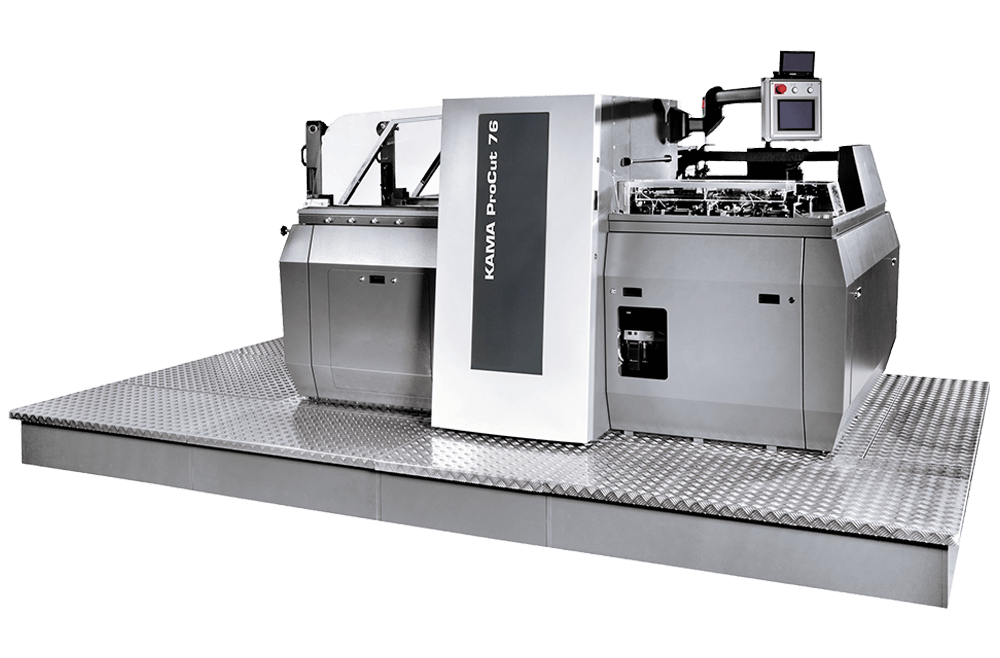 Die Cutting

Creasing

Perforating

Blind Embossing

Braille Embossing

Kiss Cut

Hot Cut
Highlights of the ProCut 76
Versatile applications
Flexible & efficient – for small to medium runs.
Gentle sheet transport on a single level, clean creasing lines, embossing and cutting with highest registration accuracy and no nicks: the ProCut 76 is a flexible solution for post-press finishing of paper, paperboard and plastics in the sheet size B2. The machine can be retrofitted for hot cutting of plastics or for hot foil enhancements.
Fast conversion
Relevant for short runs and digital printing.
Fast order changes are absolutely essential for smaller runs and digitally printed jobs. On the ProCut 76 it takes just around 5 minutes to convert the setup, which means that the next order can start up quickly – thereby making post-press finishing profitable. The 4+1 system with prepared 1 mm plates also ensures that uptime is maximised. With the type of repeat orders involving intensive creasing, which are common in packaging jobs, this can shorten set-up times by up to 90%.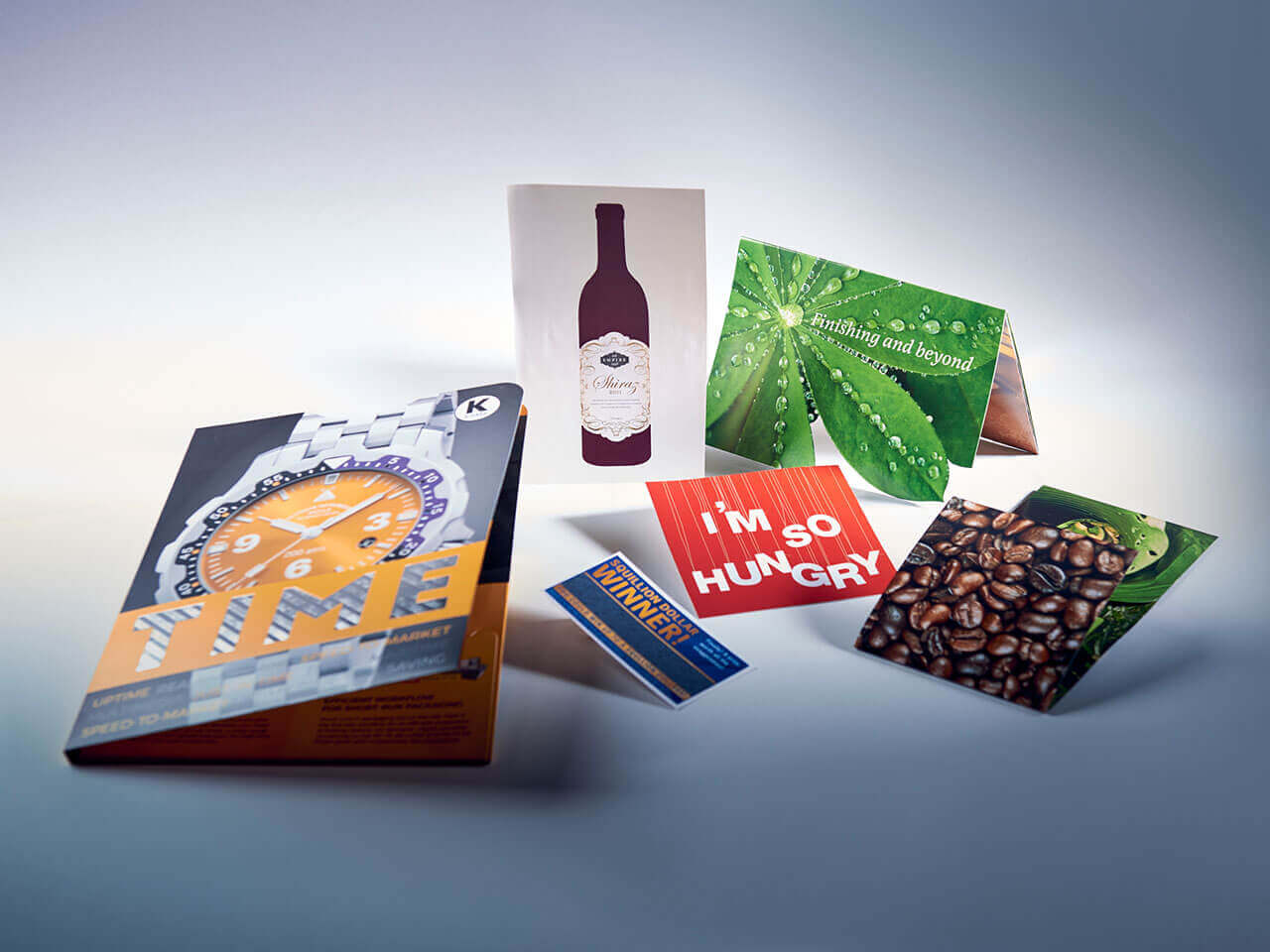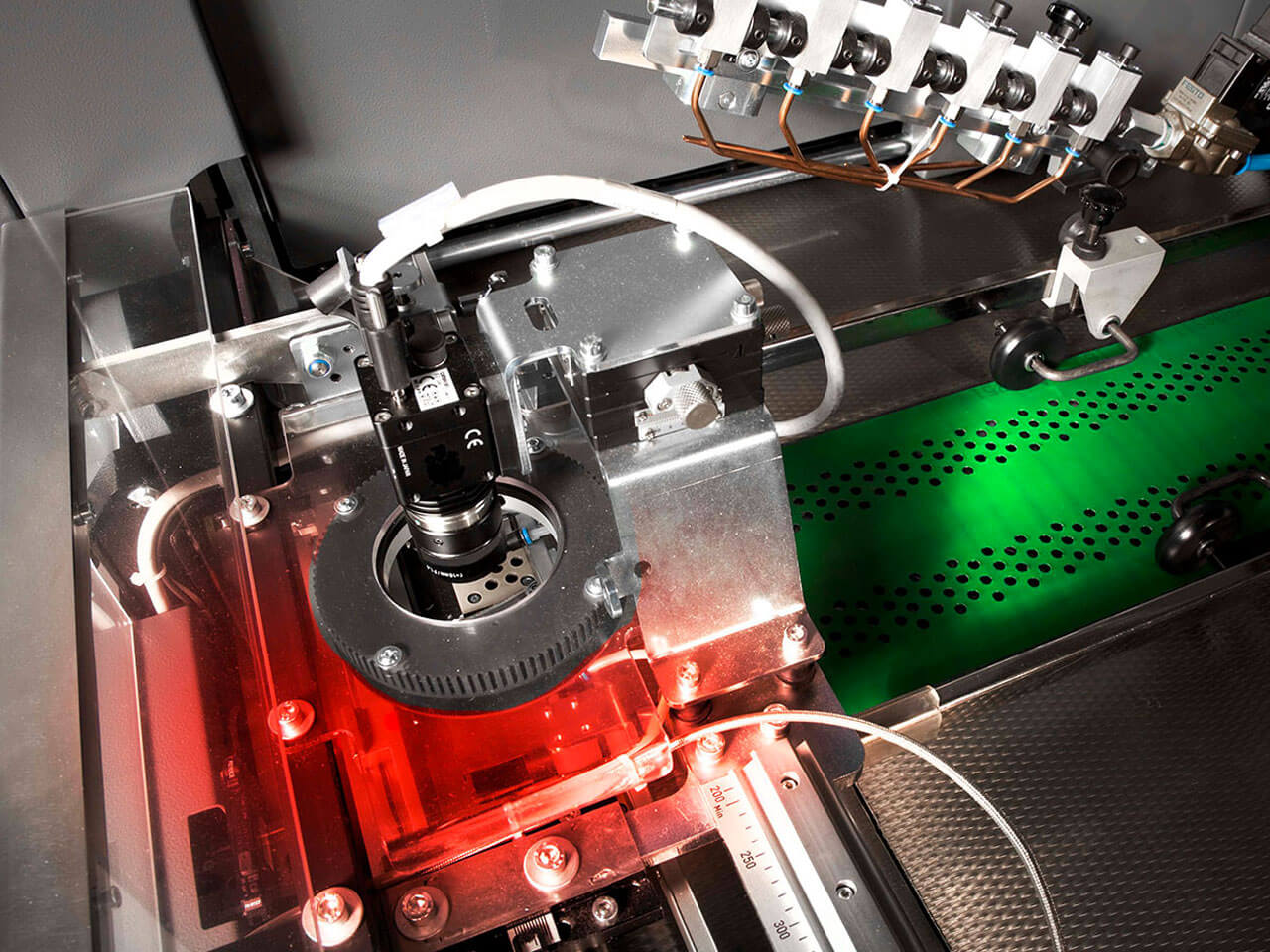 Highest registration accuracy
… including for digitally printed and cut sheets.
With the linear KAMA gripper, ProCut die cutting and stamping machines achieve the highest registration accuracy on the market. The AutoRegister guarantees the highest precision for digitally printed sheets and for sheets that are cut after printing. At aligns every sheet based on the print image, and cutting and creasing lines are accurately positioned to within an accuracy of a tenth of a millimetre.
NEW: AutoRegister AR3 additionally provides "skew adjust" - for maximum register accuracy with cut sheets adn twisted sheets, multiple embellishment and most demanding packaging.
Continue using your existing tools
Smooth transition to the new solution.
Thanks to the universal chase on the ProCut 76, you can continue to use your existing tools without any problems whatsoever. This also applies to small cutting dies.
Compact machine
Lots of applications in a small space.
With a footprint of around 12 m2 including the platform, the ProCut 76 makes do with very little space. Sheets are transported at a right angle in the system, so the compact machine can also be positioned in a corner.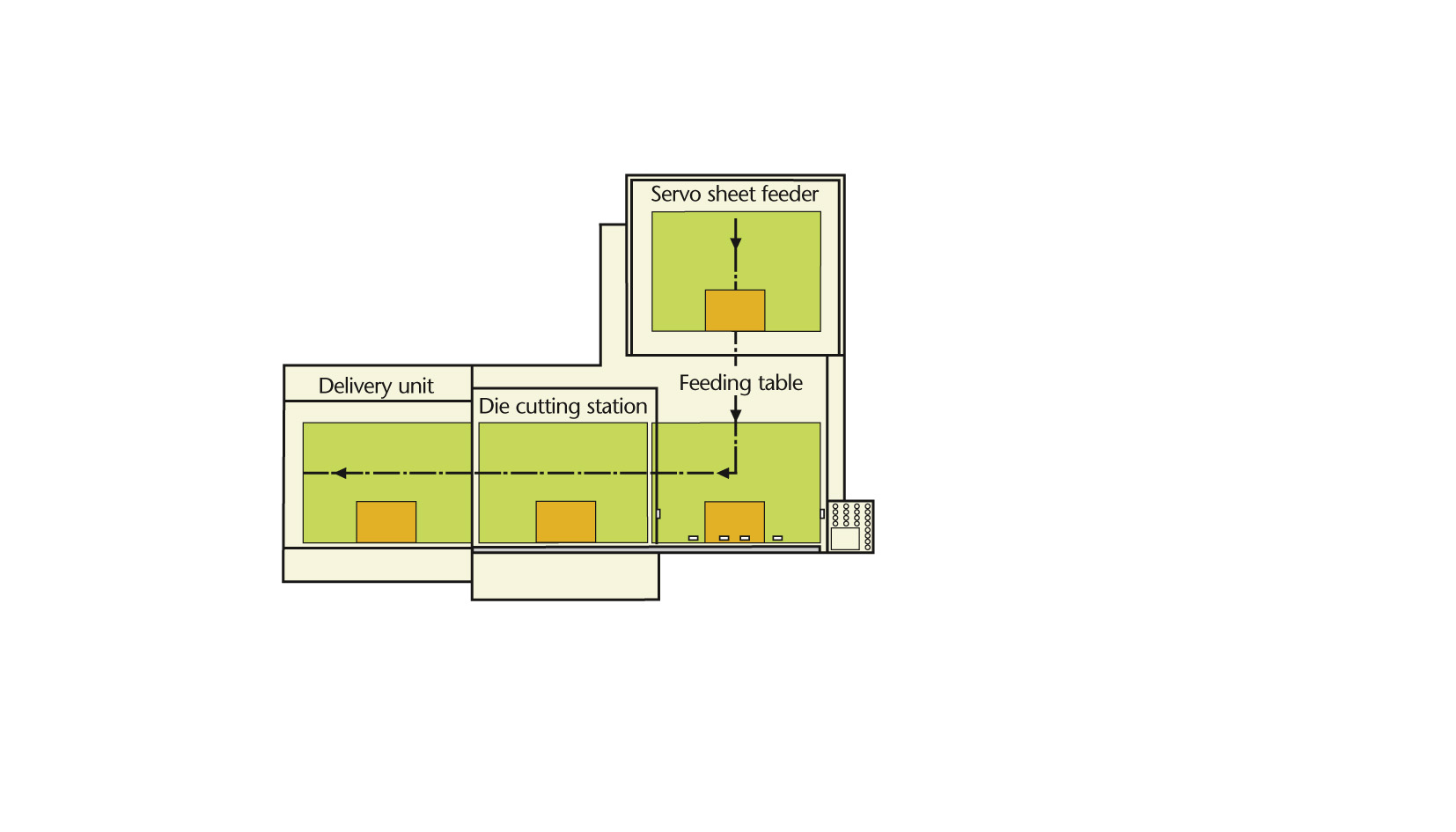 Specifications of the ProCut 76
Processable materials & output
* Depending on the material, sheet size and die configuration Technical data and figures are subject to change.

| | |
| --- | --- |
| Paper | from 100 g/m² |
| Paperboard, micro-corrugated board | max. 1,500 g/m² (bzw. 1.8 mm) |
| Plastics (PET, PP, PVC) | max. 1,500 g/m² |
| Maximum sheet size | 760 x 600 mm (29 15/16 x 23 5/8 in) |
| Minimum sheet size | 279 x 210 mm (11 x 8 1/4 in) |
| Speed* | 5,500 sheets/h |
| Cutting force | 165 t (1.65 MN) |
| Maximum cutting size | 743 x 585 mm (29 3/8 x 23 1/16 in) |
| Gripper margin | 10 mm |
| Dimensions (length x width) | 4.87 x 2.69 m |
The versatile KAMA ProCut 76 is ideal for many different applications in post-press, where it can be used with all printing presses that use the sheet size B2 (or smaller), e.g.
Heidelberg XL 75
HP Indigo 100K, 35K, 7K
Fujifilm Jet Press 750S High Speed
Koenig & Bauer Rapida 76
Xerox IGEN, Iridesse
Konica Minolta KM-1
Finishing and enhancement of halved B1 sheets may also be a profitable solution depending on the size of the run, as the tool costs are lower.
Are you looking for a solution that can also take care of your post-press and finishing needs?
Options
Example equipment for the ProCut 76
The KAMA AutoRegister aligns every sheet based on the print image. Perfect for post-press in digital printing.
Quick-change heating plate system 4+1 for quick job changes
Universal quick-change heating plate system allows existing tools to still be used
Magnetic plate for cutting and kiss-cutting of finest contours
Retrofittable with stamping systems for hot foil and holograms
Hot-cut system for hot cutting and creasing of plastics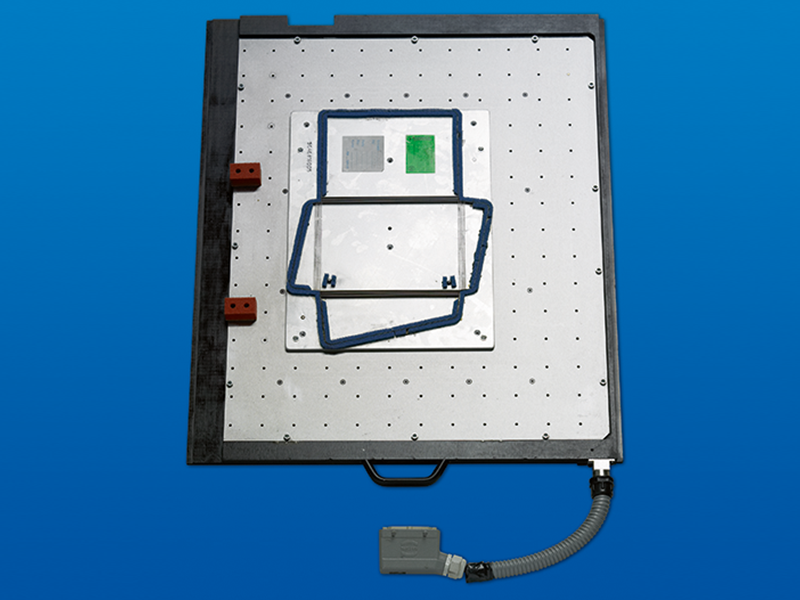 Sales Partner for KAMA Solutions
Applications of the ProCut 76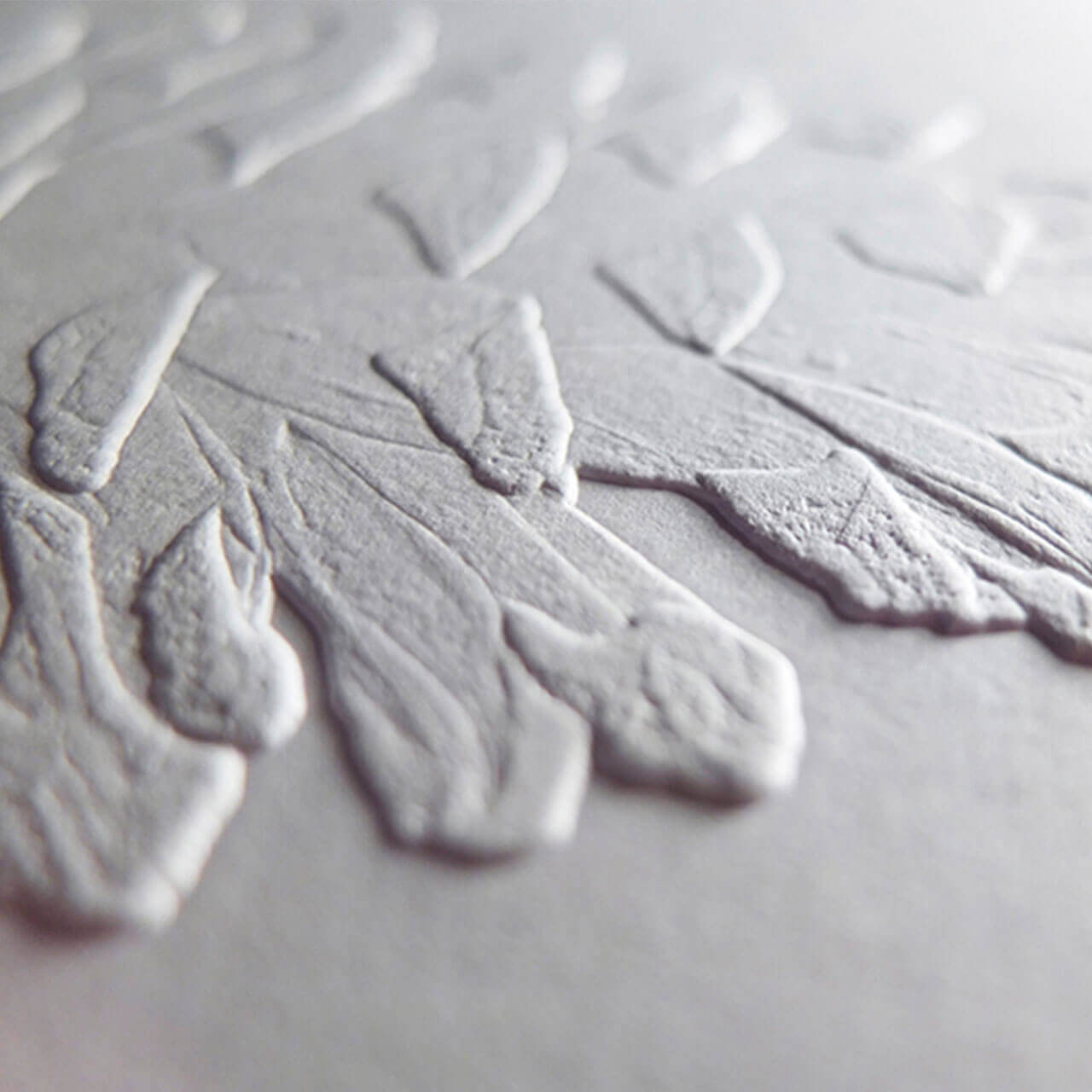 Multi-level cold embossing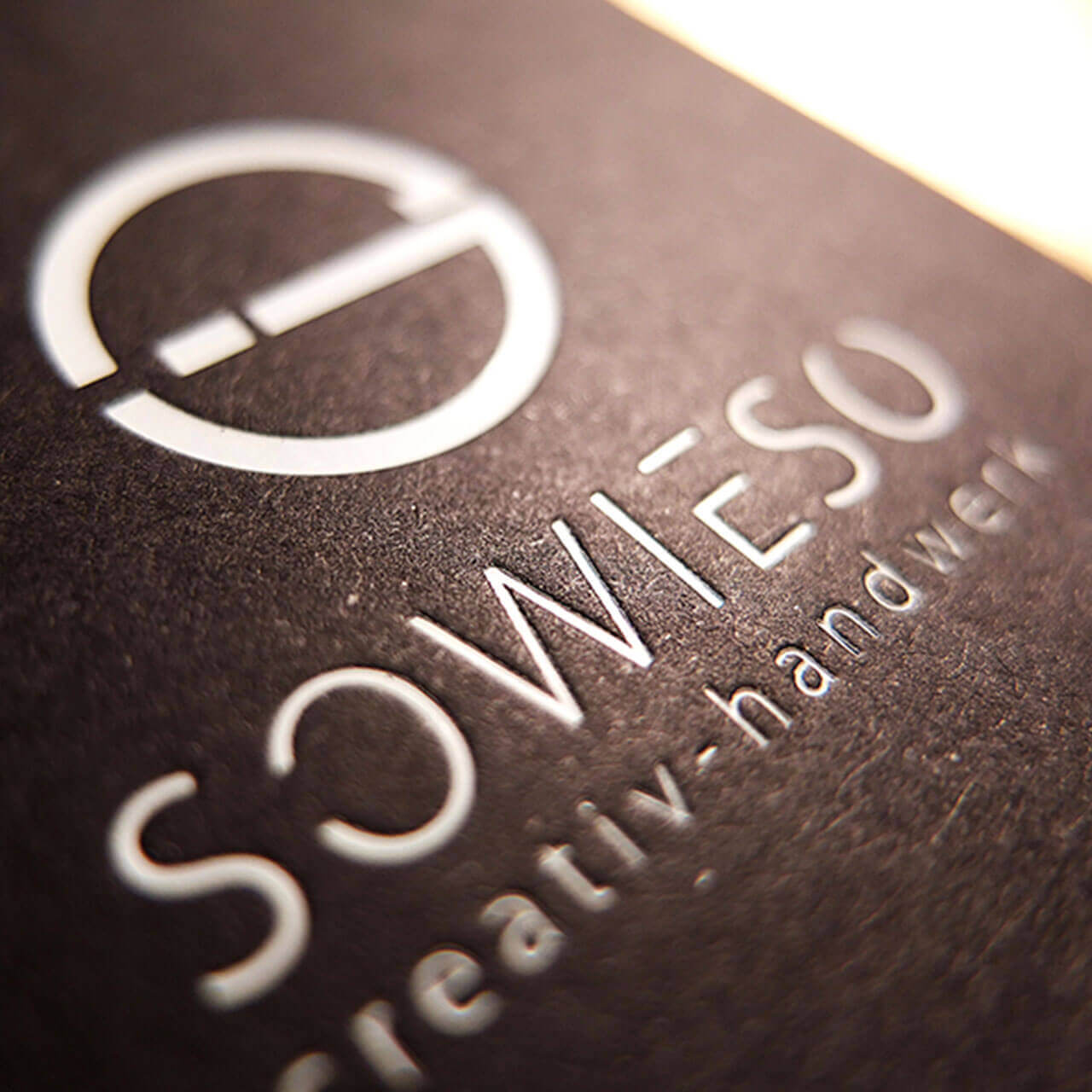 Small detail, big impact: incredibly fine and detailed cutting and cold embossing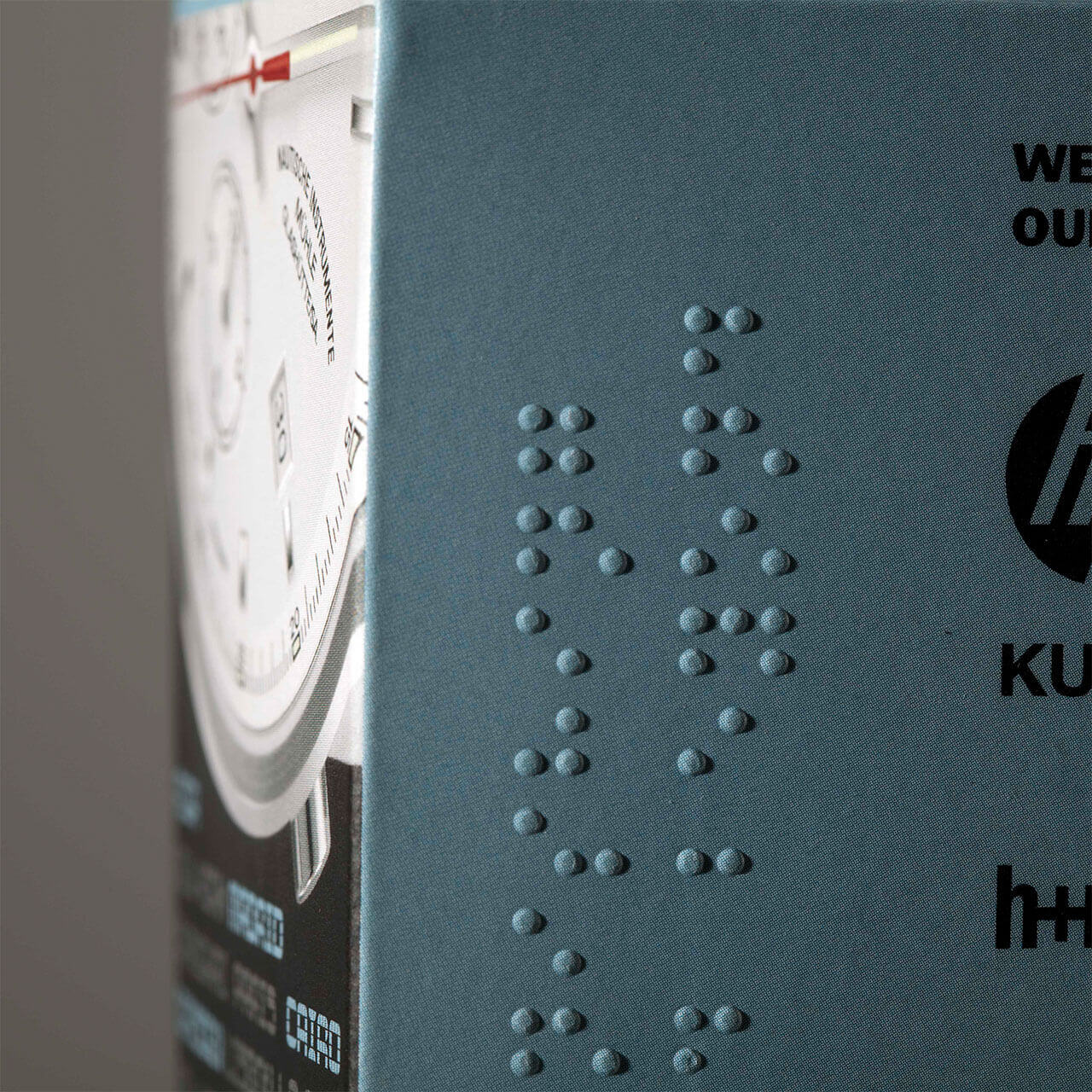 Embossed Braille for folded cartons – particularly for the pharmaceutical sector