KAMA CPX 76 and CPX 106
Profes­sional cliché posi­tioning system – getting to the right point faster.
The KAMA CPX posi­tioning device speeds up all types of posi­tioning tasks and proves to be a highly effective timesaver in the process: up to a 90% reduc­tion in set-up time can be achieved thanks to the ease with which the device is handled. The clichés are mounted on the mounting plate directly in the desired, temper­ature-corrected posi­tion. The soft­ware already calcu­lates and makes allow­ances for thermal expan­sion.
Addi­tional time savings: while the cliché is being mounted on the CPX, the stamping machine is still free for produc­tion and can be used for finishing of a different order at the same time.
For printing companies with frequent hot foil stamping orders, the CPX is a great way to boost effi­ciency during finishing. The camera-based posi­tioning system is suit­able for all flat-bed stamping machines. We offer two sheet sizes.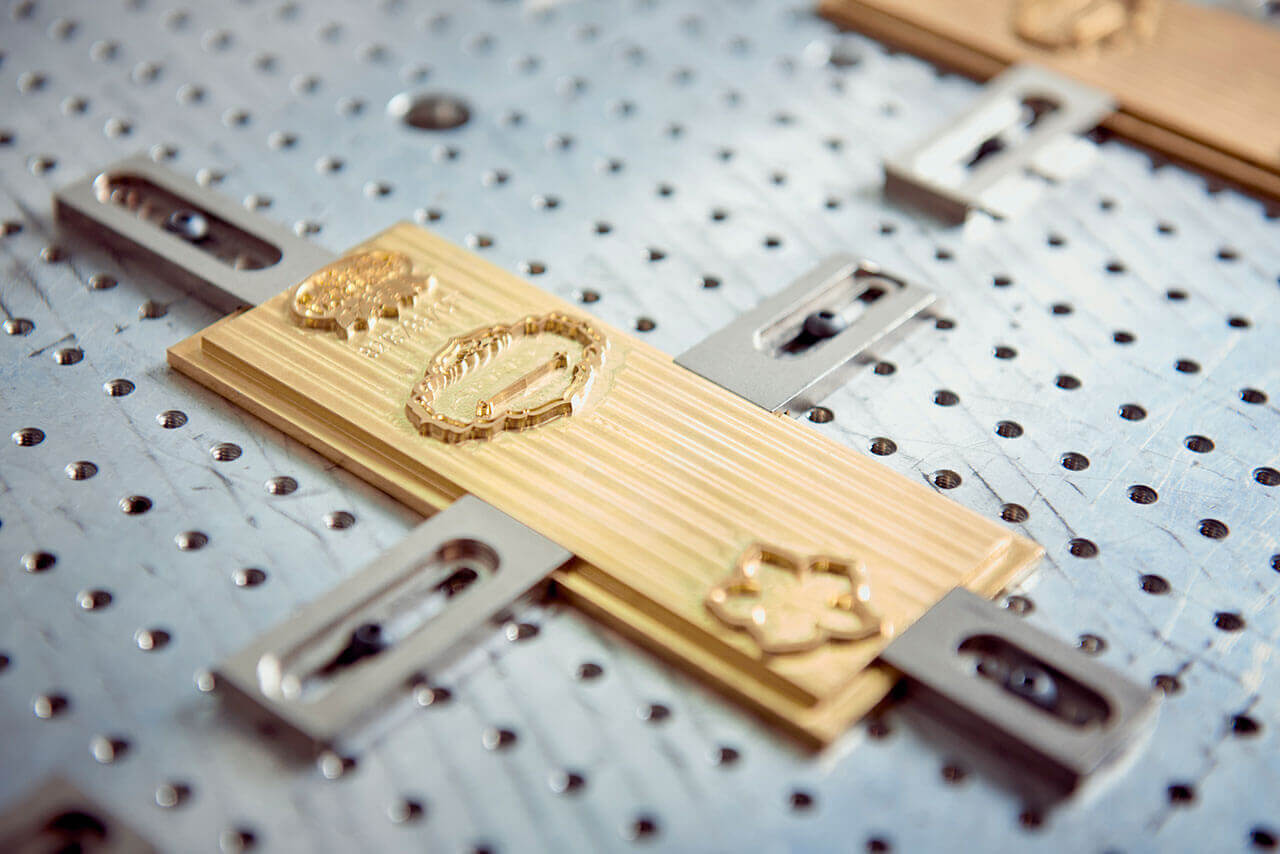 Set-up time savings thanks to the fast mounting of clichés outside of the stamping machine
Easy to operate
Thermal expansion of the mounting plate is calculated and taken into account, as is the expansion of the sheet during printing
More uptime for the stamping machine
For all positioning work on hot foil and hologram stamping modules, cutting dies with integrated cold embossing and hot-cut systems.
Specifications of KAMA CPX
Technical data and figures are subject to change.

| | KAMA CPX 76 | KAMA CPX 106 |
| --- | --- | --- |
| Frame size, max. | 700 x 855 mm | 860 x 1.300 mm |
| Measuring range, max. | 600 x 785 mm | 800 x 1.100 mm |
| Dimensions (length x width x height) | 1.220 x 1.120 x 1.800 mm | 1.700 x 1.450 x 1.800 mm |
| Directly compatible with | ProCut 58 Foil, ProCut 76 Foil, DC 76 Foil | ProCut 76 Foil, DC 76 Foil |
| Also suitable for use with | other hot foil stamping machines | other hot foil stamping machines |
Book an online-Demo!
We offer individual machine demonstrations.
Live and with your questions.
Sales Partner for KAMA Solutions