Engineering your success:
packaging, commercial printing, finishing
For over 125 years, engineers at KAMA have been developing high-quality finishing die cutters and folder-gluers for the global market.
As a well-established, reliable partner for cutting and finishing processes, we offer a wide range of profitable solutions for small and medium-sized conventional print runs as well as for digital printing. With more than 750 installations in 80 countries the innovative KAMA machines "made in Germany" are in demand around the world - in the commercial print market and also in packaging.
From the company's early days with 20 employees when it was founded after the reunification of Germany, it has now grown to 120 members of staff.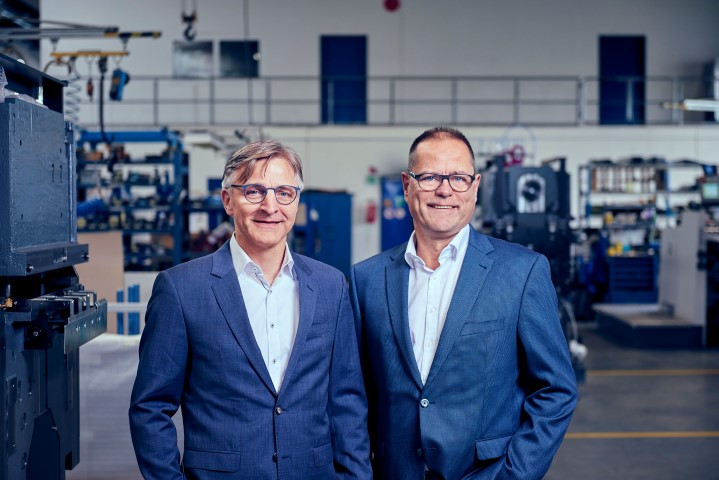 Confidence defines partnerships
Our customers are small and medium-sized job printers, packaging printers, bookbinders and print finishing companies, as well as well-known large companies in commercial and packaging printing around the world. Our machines are distributed in close co-operation with leading printing machine manufacturers and sales organisations. This means that you can reach us quickly and conveniently, wherever you are in the world.
| | |
| --- | --- |
| Re-establishment | 1994 in the form of a limited liability company (GmbH), based on the 100-year old companies SCAMAG/Polygraph KAMA in Dresden |
| Managing Directors | Robert Löchel, Bernd Sauter |
| Business fields | Development and construction of automatic die cutters, hot foil and hologram stamping modules, hot-cut modules, folder-gluers, production of complex assemblies for finishing |
| Employees | About 120 technicians and engineers, plus trainees |
| Location | Dresden/Germany – design and production departments |
| Certification | Since 2000: certified to DIN ISO 9001 for the production of machine and engineering components |
Milestones in the development of the company
| | |
| --- | --- |
| 1894 | Company founded in Dresden under the name Sächsische Cartonnagen-Maschinen-Actiengesellschaft SCAMAG |
| 1936 | Development of the "Tempo", the first automatic flat-bed die cutter in the world with sheet feeder and delivery unit |
| 1972 | Launch of the newly designed folder-gluer FKM 100 |
| 1994 | KAMA is re-established as a limited liability company (GmbH) by Marcus Tralau, now member of the Advisory board for strategic issues |
| 1999 | Launch of the completely newly developed KAMA TS 74 product series of feature-rich automatic die cutters |
| 2000 | Relocation of the administration, development and production departments to the company's own newly-built offices and buildings in the Reick district of Dresden |
| 2002 | Construction of a second production hall and doubling of production space to 4,000 m² |