KAMA Cockpit
For increased productivity: the cockpit is control station and ergonomic workstation rolled into one.
Order data displayed on the screen, a matching workplace for preparation of the chase right next to it, and all utensils ready to hand – at a well-prepared workstation, everything runs smoothly. No time wasted, no unnecessary paths.
The KAMA 76 CPX Cockpit has been developed with precisely these requirements in mind. It combines the most important peripheral stations that are necessary for cutting and finishing processes in a central unit. It offers an ergonomic job preparation workstation (hardware) with an organisation system for chase and cutting dies, and serves with the KAMA Job-Manager software as the control station for electronic order management and communication with the machines. The CPX 76 positioning device for fast cliché mounting can be integrated in the cockpit.
Particularly when orders need to be changed frequently or if order sizes are small, the cockpit offers a range of advantages that really help to boost productivity. Networking with the customer's MIS/ERP system is possible via the Job Manager software.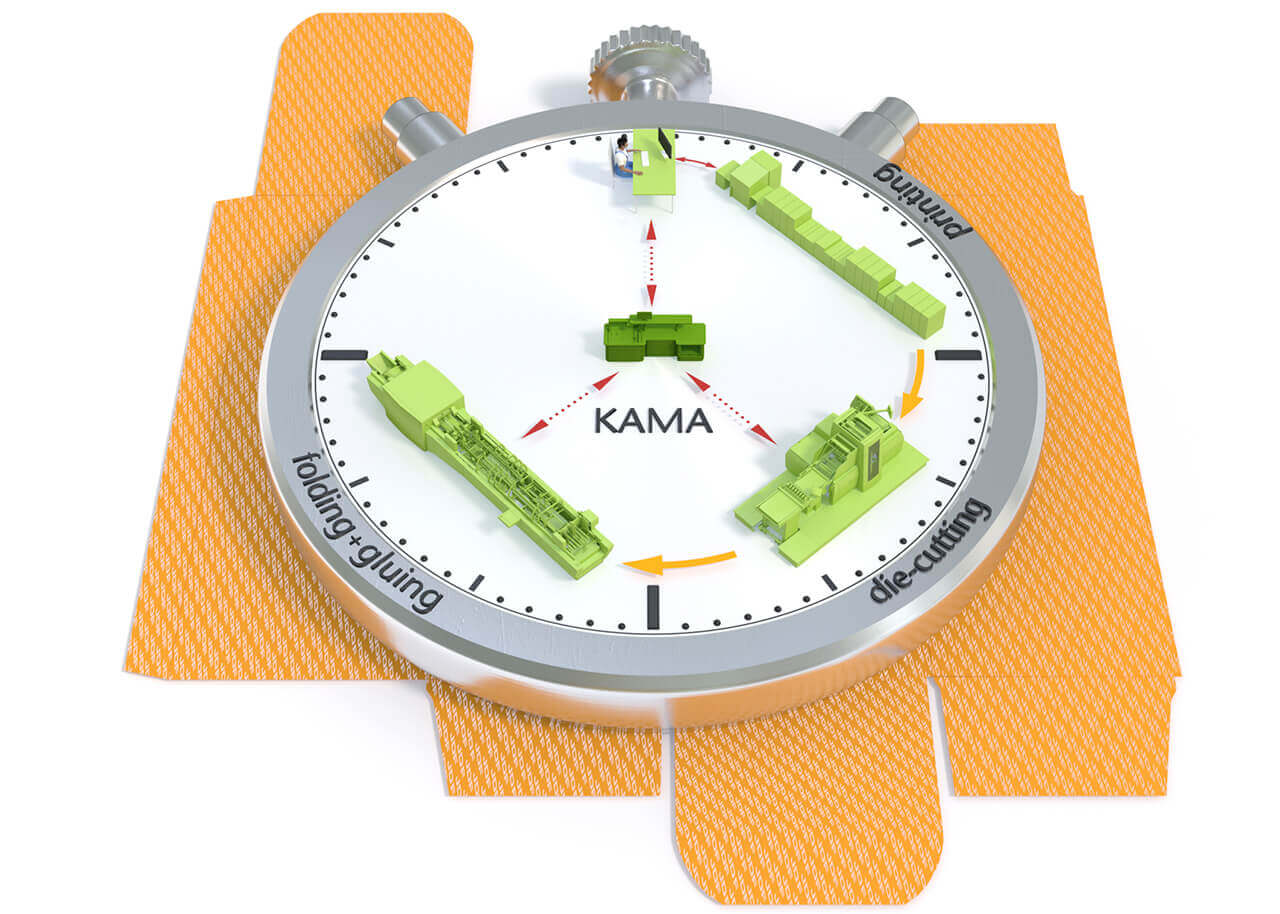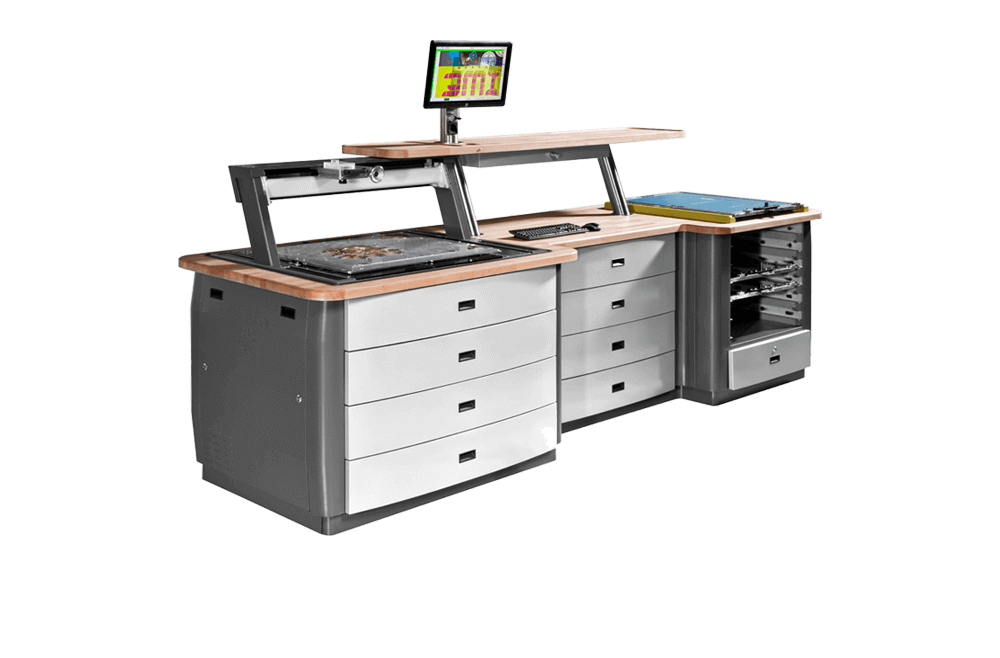 Functions and advantages of the Cockpit
Job preparation workstation for chase and die set-up
Industrial PC and touchscreen
Filing and organisation system for chase, platens, make-ready sheets, cutting dies and other accessories
Integrated KAMA CPX quick positioning system
… and functions of the Job-Manager software
provides networking of KAMA machines for electronic job tickets
digitalises, simplifies and accelerates set-up work
determines and communicates adjustment data for the tool-free stripper SBU and for optimum foil utilisation during hot foil stamping
acts as a client for networking with the ERP/MIS.
Specifications KAMA Cockpit
Technical data and figures are subject to change.

| | |
| --- | --- |
| Dimensions (length x width x height) | 3,67m x 1,07m x 1,90m |
| Weight | 700 kg |
| Power supply | 110V, 50 Hz, 3-phase |
| Operating system | Windows 10 |
Sales Partner for KAMA Solutions