Folding carton production – unbeatably practical, practically unbeatable
Unlimited design options, comfortable handling, sustainable materials:
There are good reasons why folded cartons have been an absolute classic in the world of packaging for over 150 years. Barely any other form of packaging offers quite the same platform for brand messages. And none other can be stacked and transported as easily, both folded flat and fully assembled and filled.
But despite its timeless nature, there has been plenty of scope for innovation. Digital printing has completely reinvented folded cartons: as version-controlled short runs with variable designs for seasonal or regional variations, or even as personalised one-offs. Whether straight-line or lock bottom boxes – while the print image varies, the tried-and-tested format remains practically unchanged.
On top of this, folded cartons are also regarded as the most eco-friendly and sustainable solution thanks to their good environmental footprint: they are CO2 neutral, are manufactured from renewable raw materials and can easily be recycled several times.
Cutting, inline stripping, folding and gluing: you can do it all with KAMA!
In the development of our solutions for the folded carton market, we have taken megatrends from recent years into account and constantly incorporate new features. The focus is on machines for profitable finishing of smaller print runs in digital or offset printing – for example the die cutting and stamping machine ProCut 76 Packaging Edition and the folder-gluer FlexFold 52i. With this efficient duo you can cover the entire workflow for post-print folded carton production.
Since it is a well-established fact that almost a third of all folded cartons remains unused – e.g. due to product or marketing changes – there are persuasive arguments for your customers to switch to on-demand production. And with our machines you can also effortlessly master the growing demand for personalised packaging and finishing.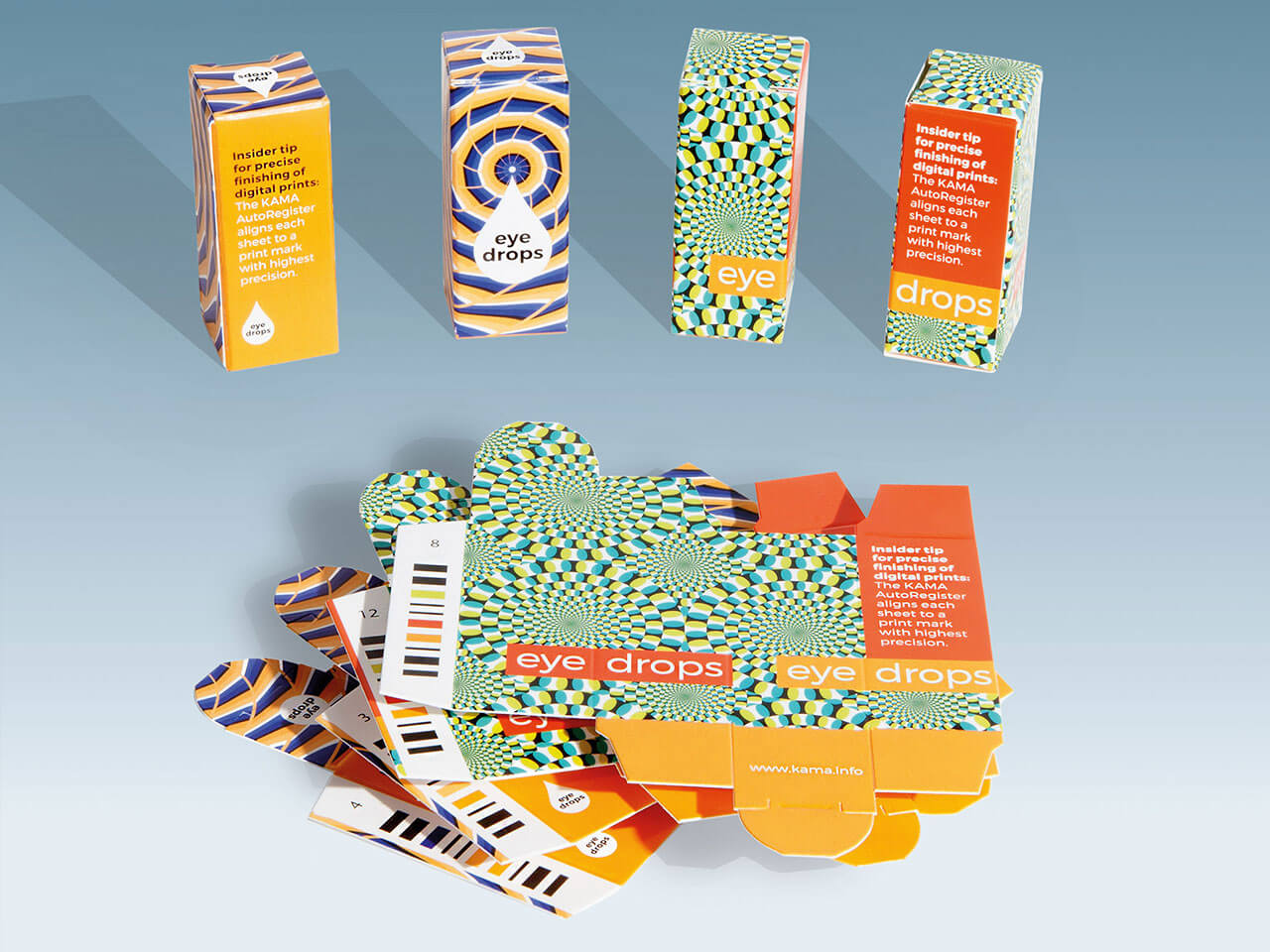 Our Products for the Pack­aging market
We offer a complete work­flow for folding box produc­tion after printing - from die cutting/​creasing/​strip­ping to folding and gluing.
The world's first folder-gluer for short runs
Cost-effective production of digitally printed folded cartons and small SKUs: KAMA has developed the FlexFold 52i for this attractive market. With the first fully automated folded carton gluing machine for short runs, order changes can be implemented in record time (just a few minutes). This allows version-controlled and individualised print runs to become profitable – whether straight-line boxes, cushioned packaging or lock bottom boxes.
Our multi-talent for folding, gluing, dispensing
Are you looking for a folder-gluer that can not only cover every job and deal with a multitude of commercial printing tasks, but that can also produce folded cartons that meet the highest demands? The ProFold 74 offers even more applications, from dispensing and pick-and-place to zig-zag folding and software for set-up planning and order calculations. A modular solution that quickly pays for itself and helps printing companies take the leap into the world of packaging.
new

Multimedia booklet KAMA in a nutshell.
With 360° panorama, machine videos & what our solutions can do for you!
Configurator
Configure here the right machine for your further processing:
Our topics in the packaging market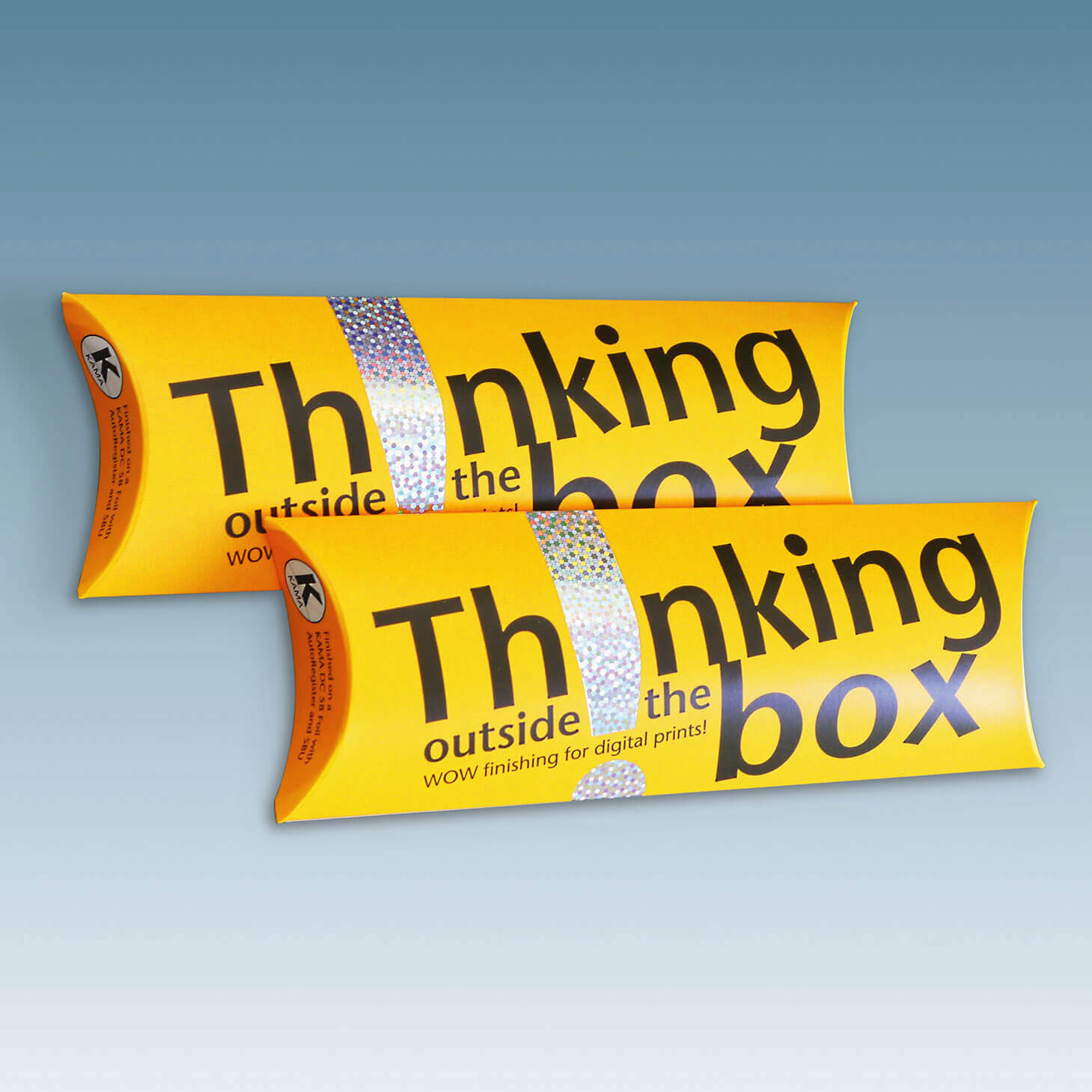 In view of the high costs of printing and falling batch sizes, digital printing and the subsequent post-press processes offer a valu­able contri­bu­tion to companies of all sizes in terms of added value.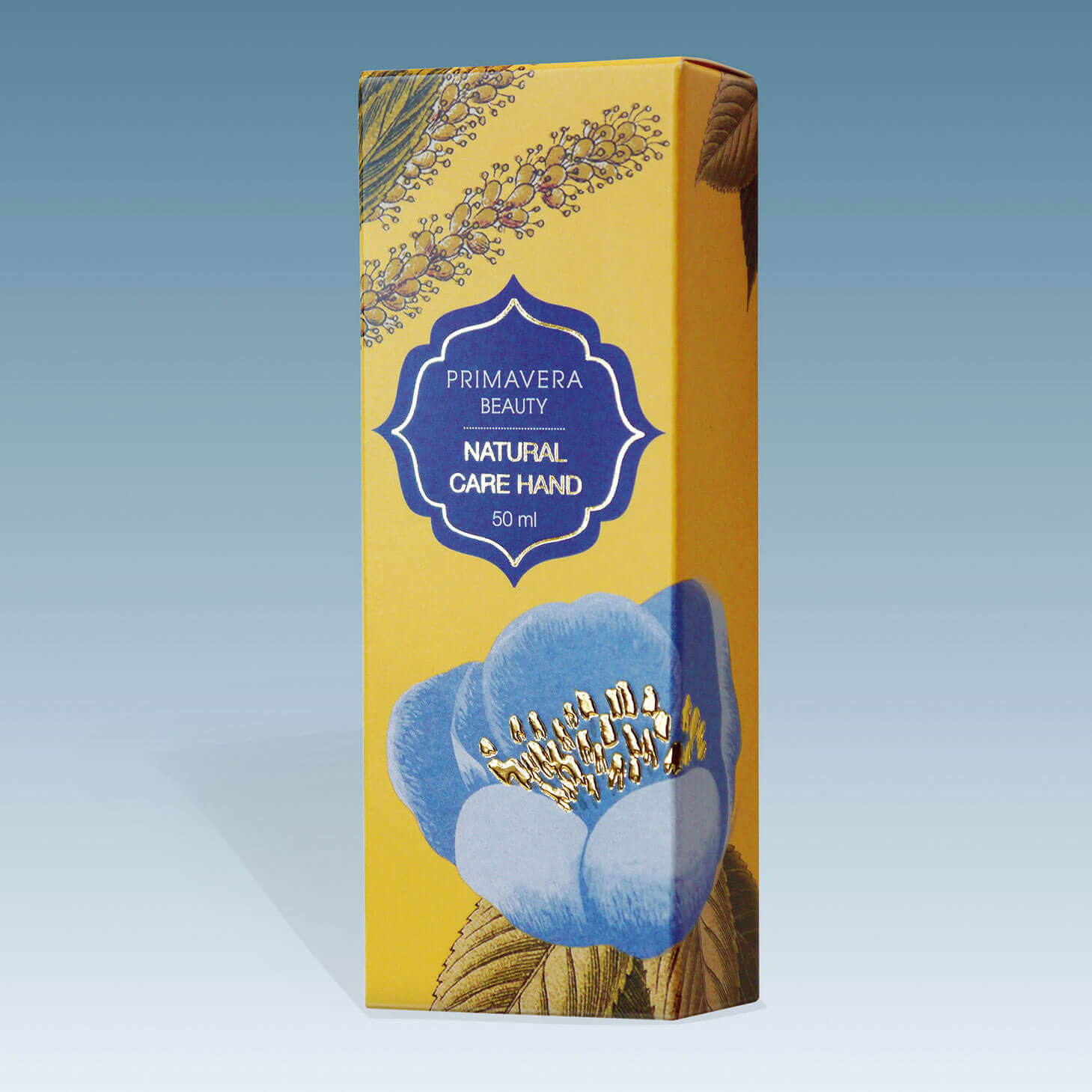 Hot foil stamping visibly enhances any form of pack­aging. Boxes for cosmetic products add glamour, while chocolate wrap­pers add sparkle to show poten­tial buyers that these are premium products.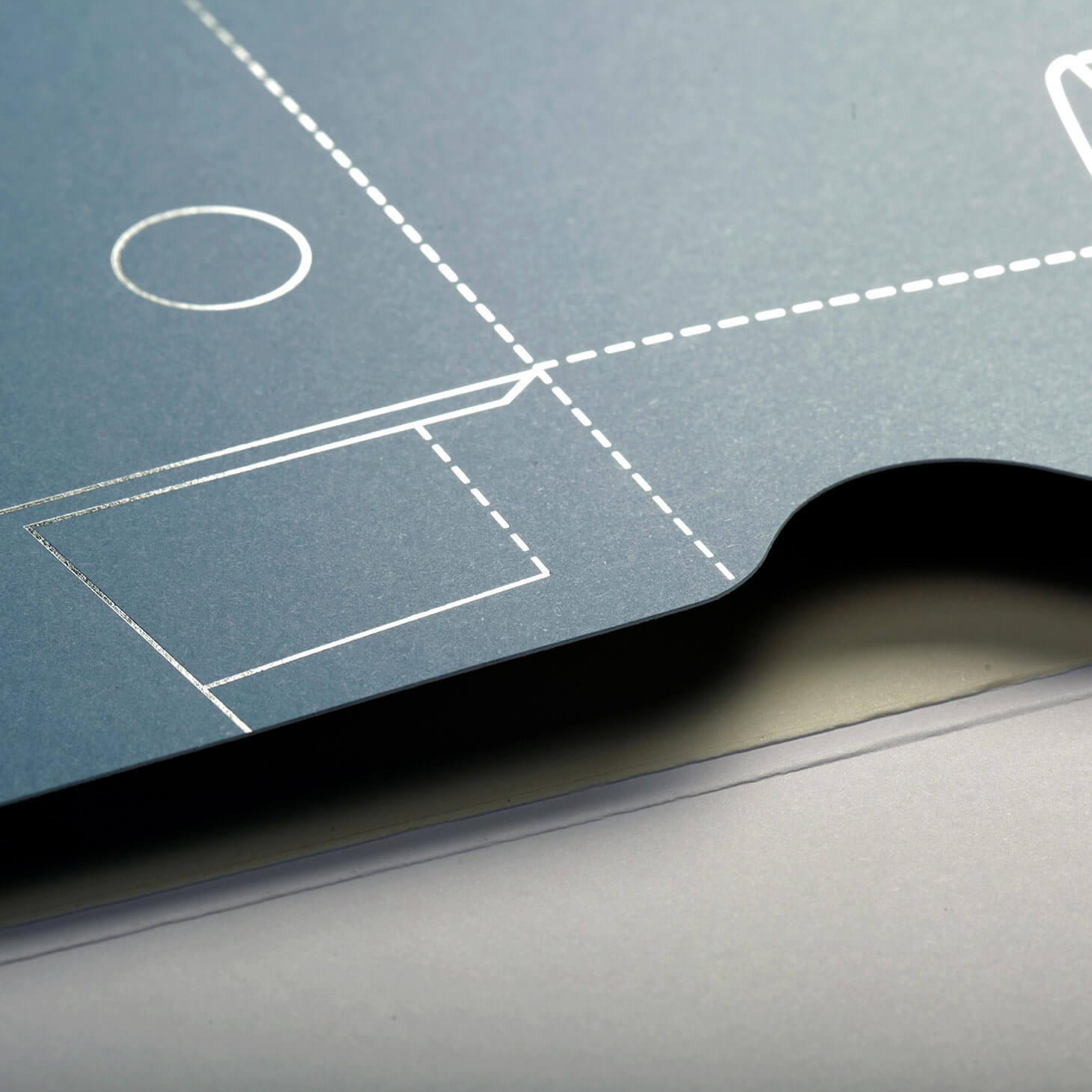 Die Cutting, Creasing, Embossing & Stripping
From the classic die-cutting and embossing machine to the finishing die-cutter with toolfree stripping and blanking.