Precision in production
Quality through expert knowledge and state-of-the-art production engineering.
Even if KAMA die cutting machines are sturdy "heavy metal constructions" that weigh in at several tonnes, highest levels of precision are the key when it comes to the individual parts and components.
In our DIN ISO 9001 certified production department, we use state-of-the-art CNC machining centres to manufacture all key machine and engineering components in-house. Complete assembly of the die cutting and finishing machines and folder-gluers as well as quality assurance with the latest measuring equipment are also performed at our site in Dresden.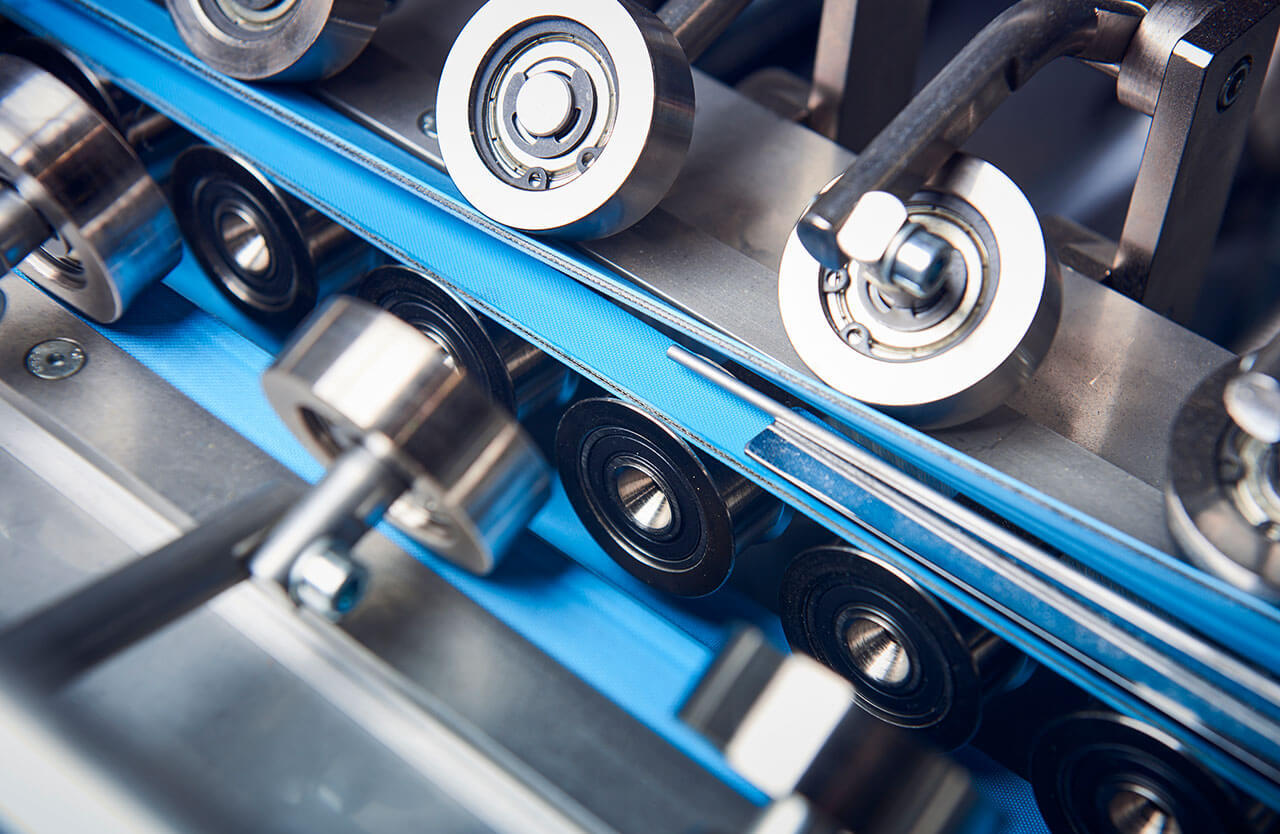 More precise than clockwork? Exactly!
When it comes to components like grippers, guide rails in the cutting head and crankshafts, production is even more precise than for a high-precision watch movement – if the relevant proportions are taken into account. For example, the tolerance of the crankshaft in a ProCut cutter is just one hundredth of a millimetre. Although it may be perhaps one ten-thousandth in a watch movement, the cutter wins in relation to its overall size.
Short paths to innovation
Design and implementation: the high vertical range of manufacture at KAMA means that ideas and improvements can be quickly implemented so that product development can be driven forwards.